Oscar Garza
Senior Vice President/San Antonio General Manager, The Brandt Companies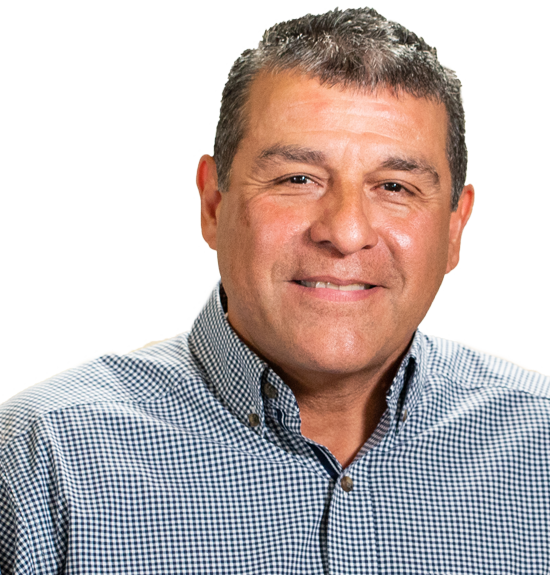 I am inspired by our drive to be at the forefront of our industry. We are not afraid to get aggressive in regards to new technologies and processes that may put us a step ahead of our competition. We are always seeking ways to get better. There is never a sense of complacency — we are always pushing to be the best.
As Senior Vice President/San Antonio General Manager of The Brandt Companies, Oscar Garza is responsible for all of Brandt's sales and operations in the San Antonio region. Overseeing service, special projects, new work construction, and industrial projects, Oscar is focused on operational excellence and developing a culture of care and trust that fosters dedication and loyalty from employees.
With over 33 years of experience, Oscar has held multiple positions, including vice president, service operations manager, and construction field OPS supervisor. Starting his career as an HVAC apprentice, he has been exposed to a wide range of experiences from entry-level to leadership. Since being hired at Brandt to grow the Waco office, Oscar has successfully accomplished a ground-up rebuild and established Brandt as a solid and sustainable partner in the Central Texas market.
Oscar completed the Associates Program for Refrigeration Technology at Texas State Technical Institute, the Basic Leadership & Advanced Leadership Course for Noncommissioned Officers (BNCOC/ANCOC) and the Warrior Leadership Course as part of Army leadership training, the Local Union 529 5-year apprenticeship program, the UA Instruction Certification Training at Washtenaw College, and the Advanced Individual Leadership Course at Babson College. Oscar is a Local 529 Apprentice Committee member.
Experience the
Southland difference
Let's build something amazing together
We work to understand your project goals, partnering every step of the way. Through full lifecycle expertise, our integrated solutions deliver maximum value for your project.