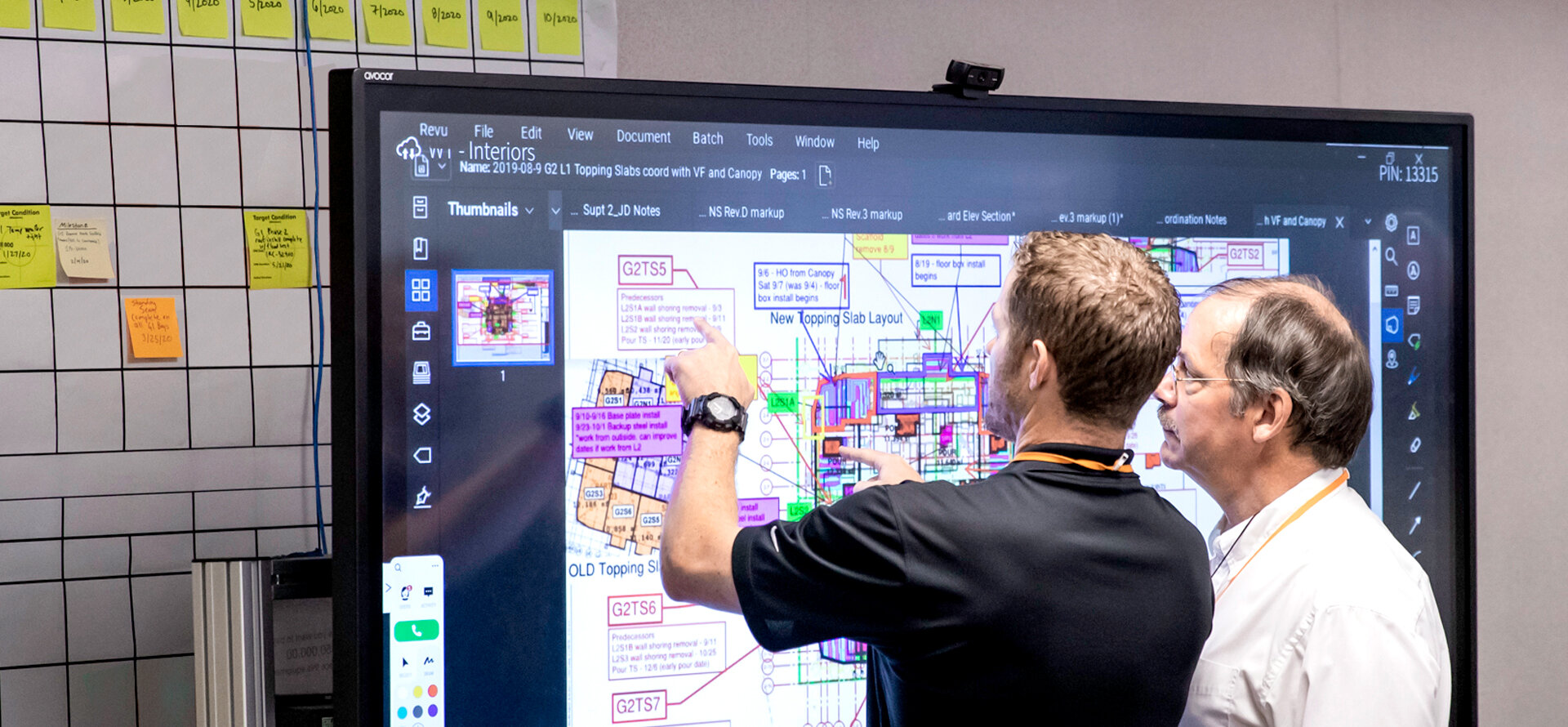 Integrated Project Delivery (IPD)
Collaborating to develop
innovative & cost-responsible

solutions
As one of the early adopters of integrated project delivery, we continue to maximize value within your project budget.
Building a team
Rooted in trust and respect, our integrated project delivery enables teams to act as true partners through early involvement, shared value propositions, and strategic planning to drive value.
Creating a collaborative environment
To optimize your whole project, our integrated project delivery approach fosters an environment of collaboration through Big Room concepts, including transparency, metric measurements, and lessons learned.
Innovating & problem-solving
Through prefabrication and modularization processes, we create opportunities to innovate across all trades and leverage A3 thinking to employ problem-solving methods, minimizing risks, reducing cost, and improving the schedule.
Increasing overall value
Our integrated project delivery approach works due to the early engagement of key participants. Through this joint development and validation of the target value, we reduce liability and make key decisions sooner to increase the overall value of your project.
The foundation for a successful integrated project delivery team is built through trust and respect. The goal is to create a true team comprised of partners, all of whom view and treat one another as equals. This allows us to embrace a truly shared value proposition.
Andrew Rhodes
Business Development Lead
Let's build something amazing together
We work to understand your project goals, partnering every step of the way. Through full lifecycle expertise, our integrated solutions deliver maximum value for your project.