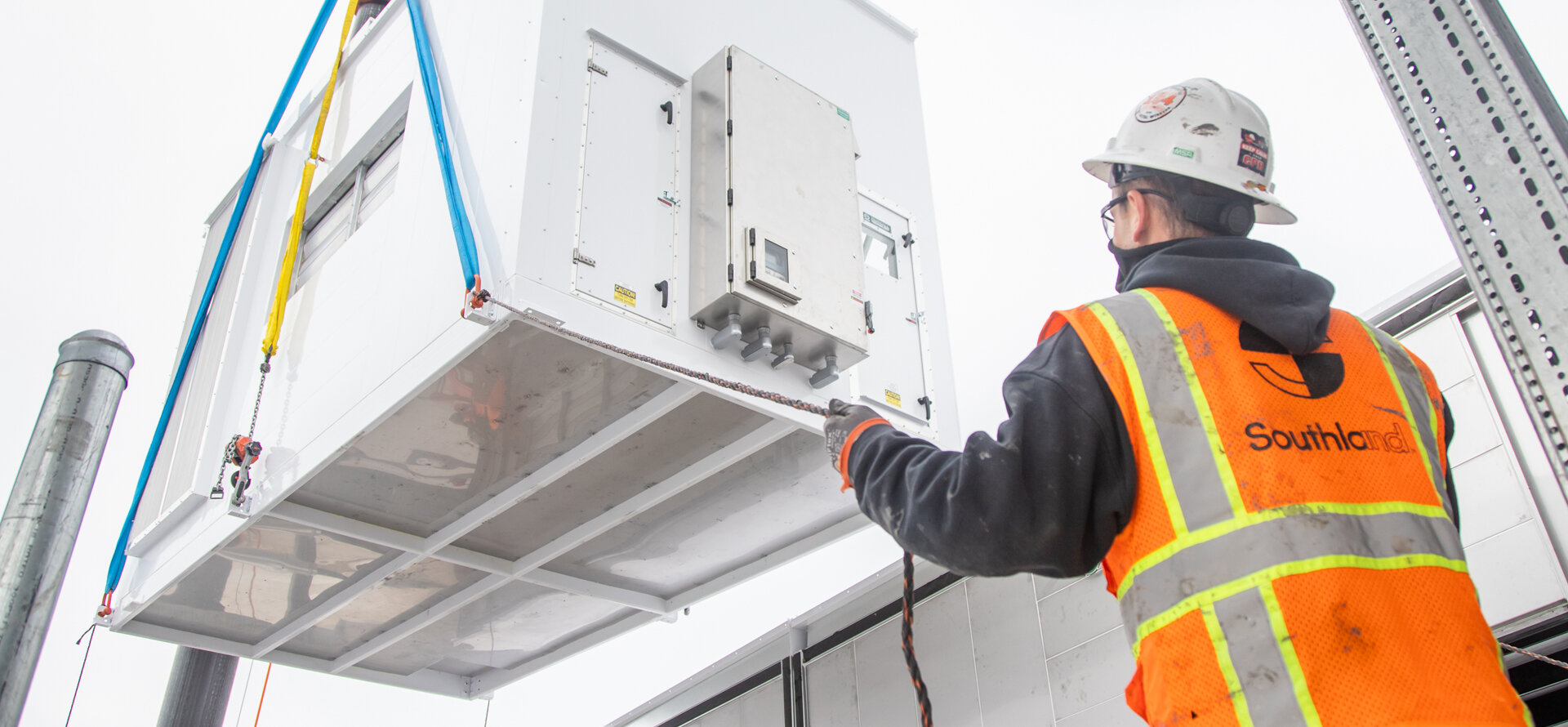 Safety
Safety first means
people first
As a company that built its culture around safe practices and procedures, one of Southland's key concerns is the health and well-being of our employees as well as those affected by our work.
For over 70 years, we have continuously and proactively improved our approach to safety — earning us the reputation of being one of the safest contractors in the business.
The ripple effect of safe practices
Our safety practices not only positively impact our business in terms of improved productivity, but also provide a safe work environment for everyone involved.
By ensuring our workers' safety on the job, we reduce labor rates, prevent schedule interruptions, and deliver a quality product to our clients.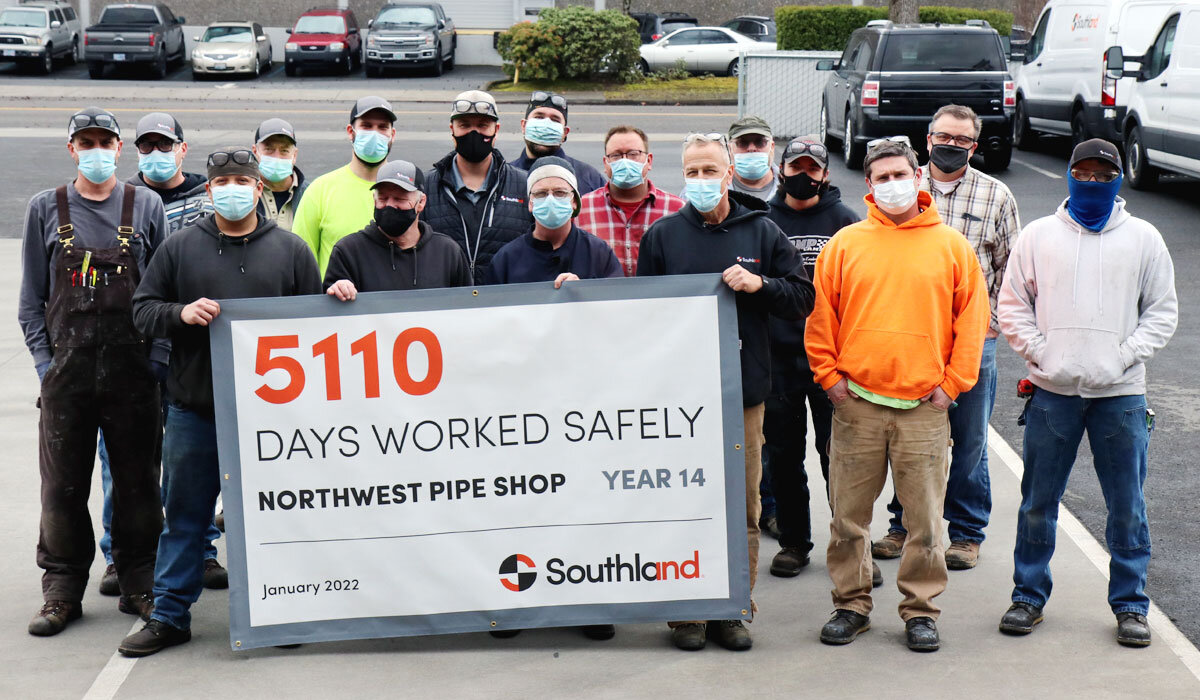 Our investment in safety & injury prevention
Believing that every injury is preventable, we invest substantially in staffing, equipment, and training. Southland's highly qualified safety professionals are committed to eliminating hazards and training our personnel to work safely.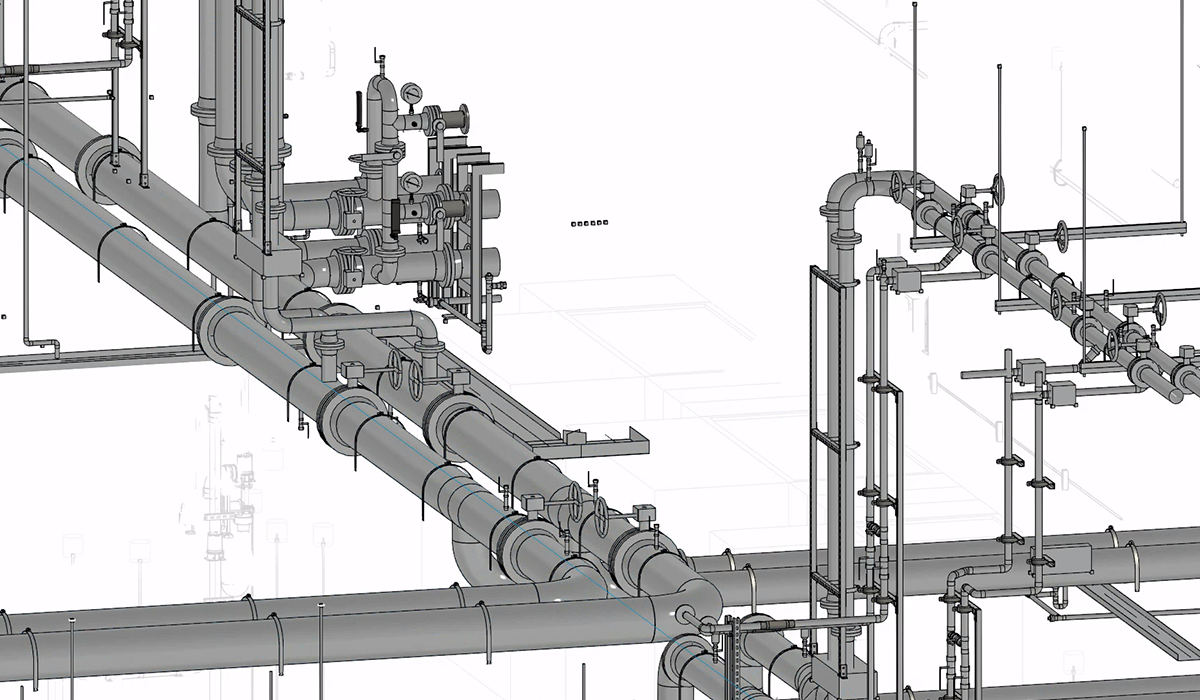 Prevention through Design
Eliminating the possibility of hazards is our first line of defense in preventing injuries and maintaining safe jobsites. As a design-builder, we design out hazards through early collaboration and planning. 
This means our engineering and safety teams are aligned in creatively reviewing plans and empowered to find solutions — including prefabricating work in the shop, applying lessons learned, and proactively approaching potential safety risks. The result? Avoided costs, streamlined processes, and safer jobsites across all of our projects. 
Our corporate safety program includes:
A Prevention through Design program that spearheads safety from the onset of design
A comprehensive written Code of Safe Practices and Safety and Health Rules
A detailed Injury Prevention Program
A team of dedicated safety professionals
Active participation in every aspect of the safety program by all employees from management down to new internship recruits
A Safety Incentive Program
A Return-to-Work Program to eliminate time lost to accidents
Quarterly foremen's safety training meetings and social events to facilitate communication between field employees and the safety department, and to recognize safety performance
A program for reporting, investigating, and tracking any injuries that occur
24-hour availability of the safety director and field safety representative
Weekly "toolbox" safety training for all field personnel
Prevention through Design
insights
More on our
people and culture
At Southland Industries, we aspire to build a workforce that's as diverse as the people who occupy the buildings we design, build, and maintain.