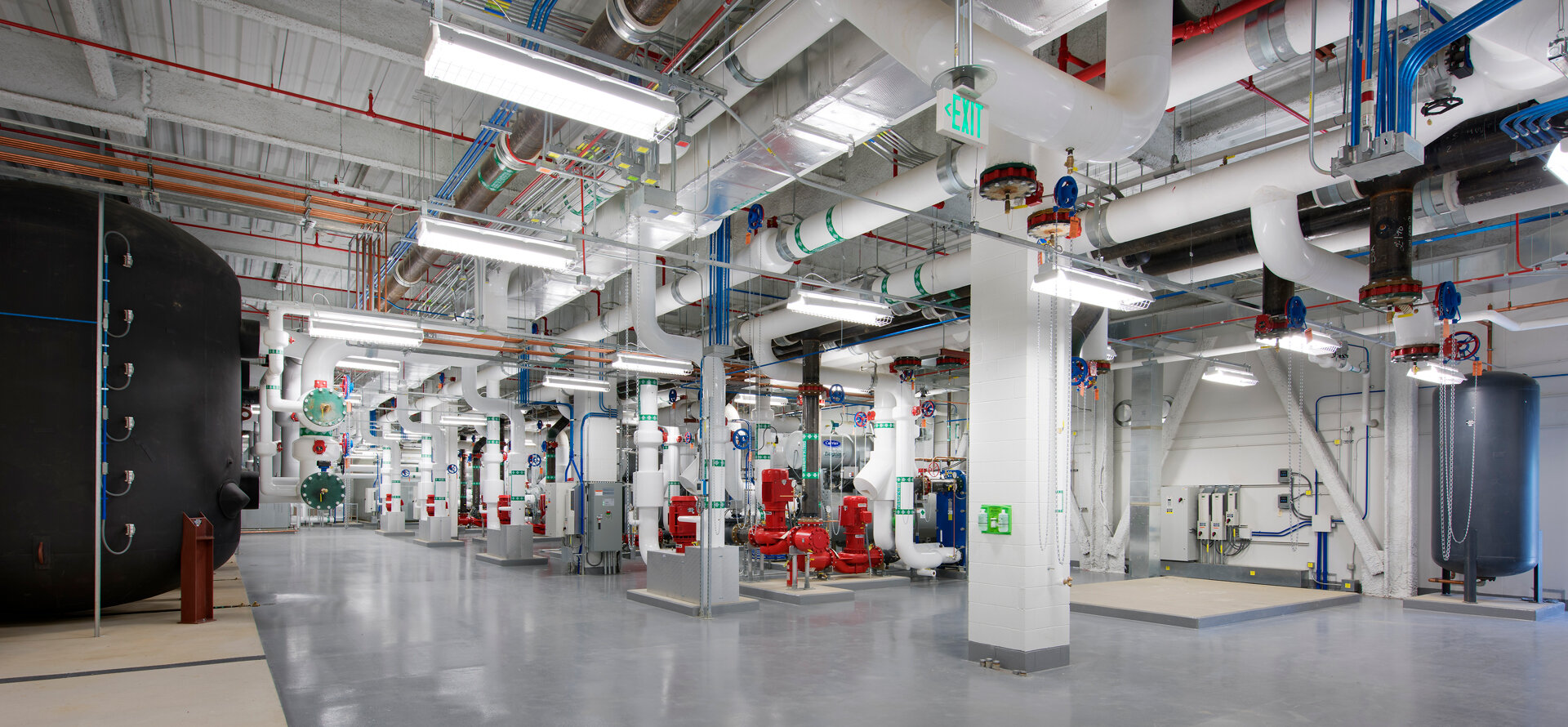 Mechanical
Designing & constructing systems to
address your building needs
Through innovative, yet practical mechanical solutions, we meet your system performance, energy, and maintenance goals.
High-quality mechanical systems

that meet your target budget & project goals

With capital costs, performance, and energy efficiency to consider, we not only design with first costs in mind, but understand the importance of your system's performance for years to come. This means providing high-quality mechanical systems that meet your target budget and your system performance, energy, and maintenance goals.
Creating the right system
Our experience consists of all types of system design, including 100 percent outside air systems for healthcare facilities, fan-powered induction units for government facilities, energy recovery systems in data centers, and central plant or conventional system design. But, the system that matters most to you is yours. Through coordination, we optimize prefabrication and modular construction to deliver the right system for you.
Working together
Our integrated teams use a holistic approach to think bigger than just singular solutions. Through real-time cost and constructability feedback, we apply immediate input to make sure your system will work the way you intended.
Thinking long-term
Your business is always thinking of the future and we think big to account for the whole picture too. When we design your systems, we design within your budget and consider how your system can optimally perform for years to come.
Explore more in
engineering
Let's build something amazing together
We work to understand your project goals, partnering every step of the way. Through full lifecycle expertise, our integrated solutions deliver maximum value for your project.