Overview
Marking an historic milestone in healthcare, Penn Medicine opened its doors to the largest LEED Gold healthcare project in the world.
The award-winning project included a 17-story, 1.5 million square foot hospital and featured 504 in-patient beds, 47 operation rooms, an emergency department, support services, connections to both the Hospital of the University of Pennsylvania and the Perelman Center for Advanced Medicine, and 6 levels of underground parking.
Southland was part of the Integrated Project Delivery Team (IPD), collectively named PennFIRST, which included Penn Medicine, Foster + Partners, HDR, BR+A, LF Driscoll, and Balfour Beatty.
During the original planned construction, the COVID-19 pandemic became a significant global issue. In support of the pandemic, parts of this project were accelerated by 15 months to support Pennsylvania's pressing healthcare needs. The accelerated plans were backed by the IPD team's innovative efforts to provide COVID-19 response within two weeks.
The accelerated work request included bringing 120 rooms, an emergency department, and associated support spaces online. The emergency department floor consisted of 45,000 square feet of non-critical patient rooms and the patient floor included 58 low acuity patient rooms, totaling 36,000 square feet.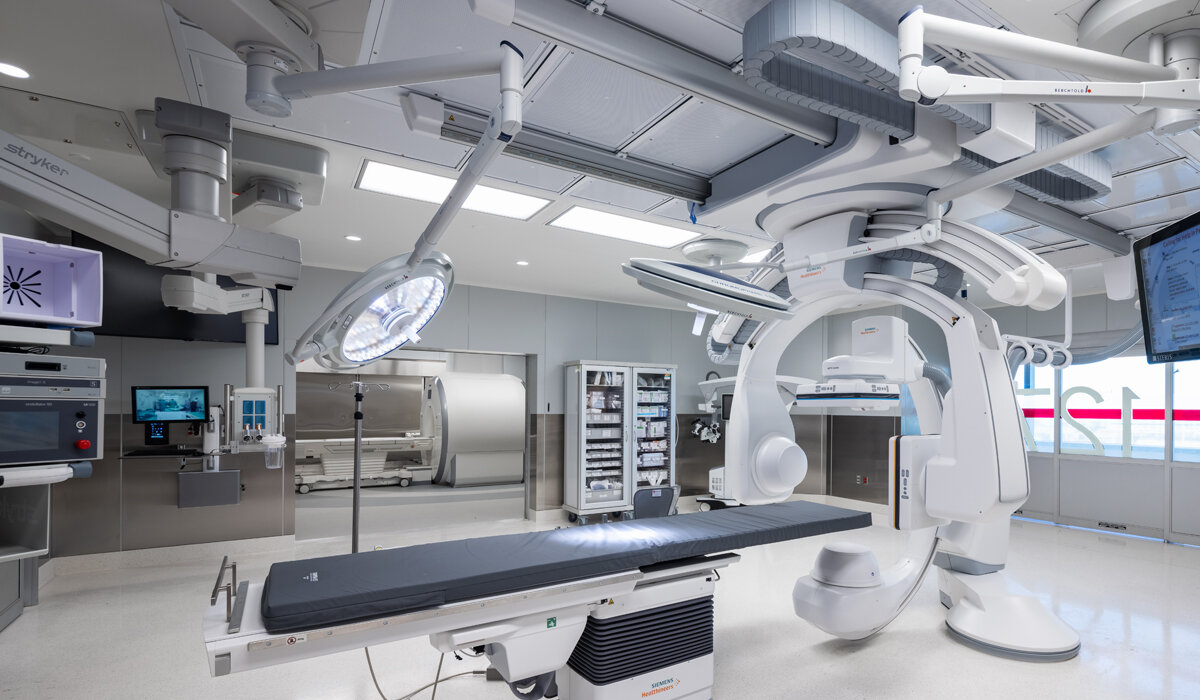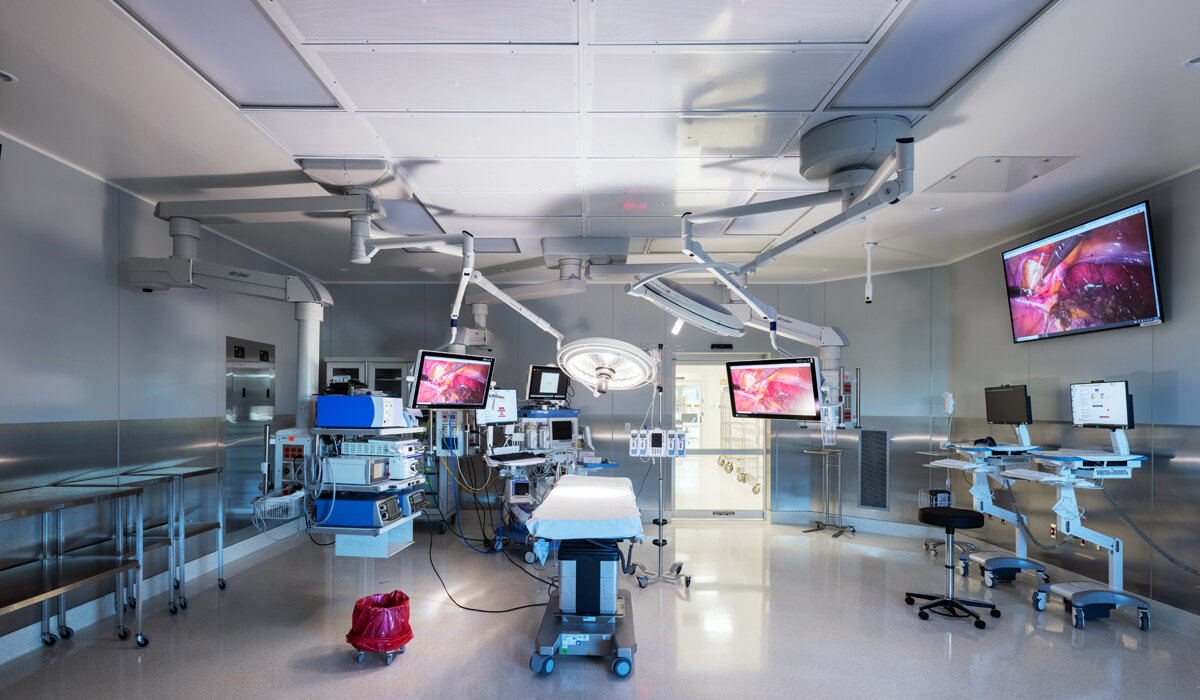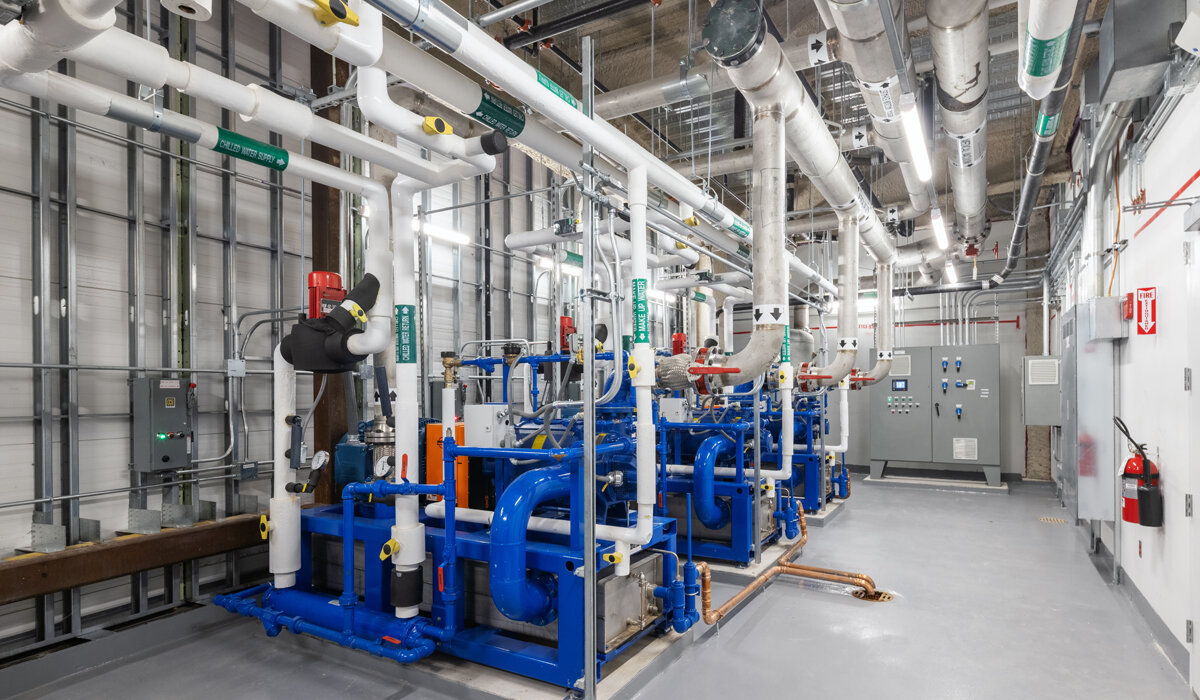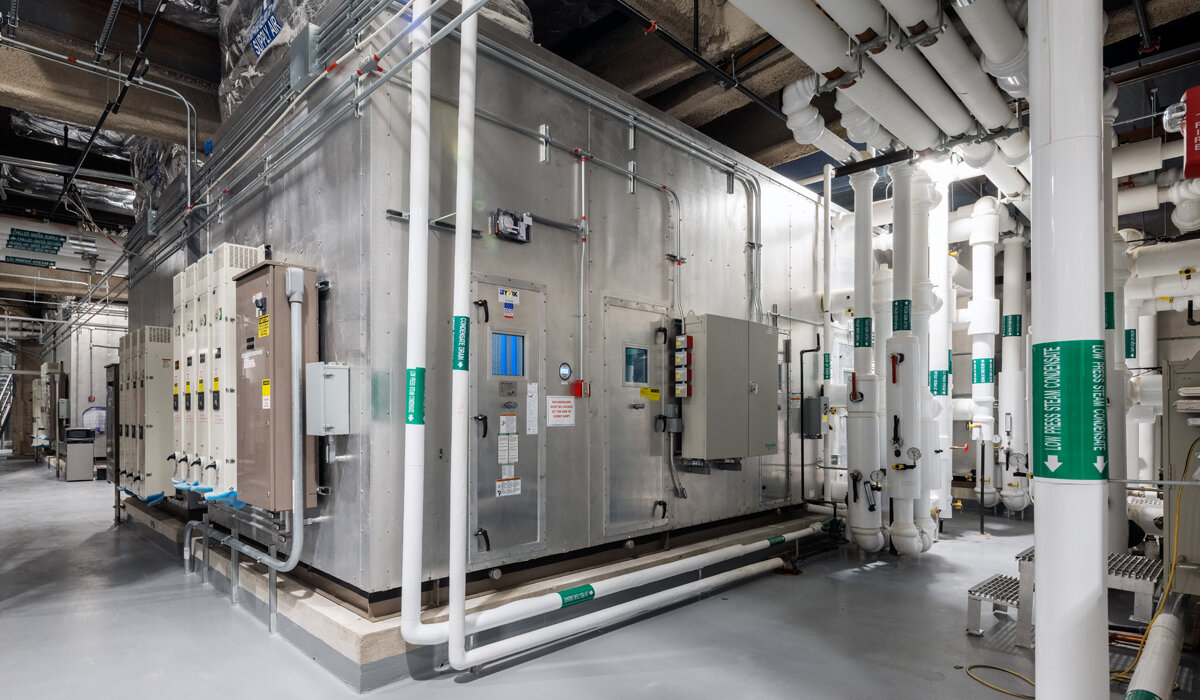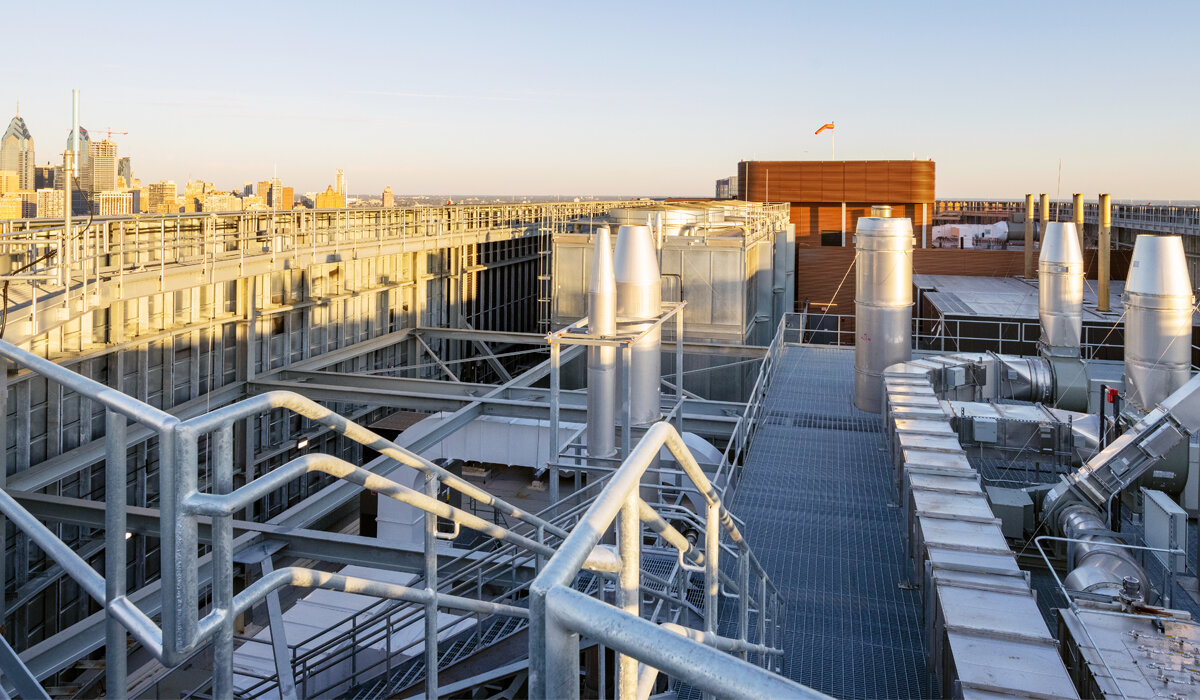 Our Approach
To honor Penn's commitment to the environment and quality care, Southland and the IPD team utilized new technology, eco-friendly construction, flexible solutions, and the IFOA agreement to continually complete work and change scope as necessary regarding the global pandemic requirements.
Utilizing Lean construction, Southland manufactured 25 percent of material offsite, including more than 570 mechanical, electrical, and plumbing racks and all 504 bathrooms for each patient room. This process minimized onsite waste, reduced traffic impact and site congestion, increased quality, and lowered cost.
The facility was constructed to cut 30 percent of typical indoor water use and more than 20 percent of the water required for the building's HVAC equipment is provided by water captured (rainwater, condensate, and foundation dewatering) and reused onsite.
For the accelerated COVID-19 response, Southland divided up the workload on the team and used PM Huddle Smartsheets, allowing for the team to determine the most effective way of working. Southland also provided additional work hours and daily progress reports, relied on direct communication and enhanced project management, defined further requirements, had all fixtures and materials delivered ASAP, and focused on all new essential work, putting non-essential work on hold to meet pressing deadlines.
Result
The Pavilion fully opened its doors in October 2021, and is poised to serve as a launch pad for Penn Medicine's next generation of pioneering advances in patient care.
Additionally, Southland provides supplemental mechanical and plumbing staffing for preventative maintenance and service for the new hospital. This includes two full-time HVAC technicians and one full-time plumber who work alongside hospital maintenance staff and other key partners to maintain the Pavilion's substantial HVAC and plumbing assets.
Since down time at the hospital isn't an option, the agreement ensures thorough and timely service coverage and long-term operating integrity of the systems. Our technicians are supported by our Professional Engineers that were engaged in the initial design and construction of the hospital. 
Successful Partnerships

Owner: University of Pennsylvania Health Systems
GC: LF Driscoll/Balfour Beatty
Architect: HDR/Foster + Partners
Related healthcare projects