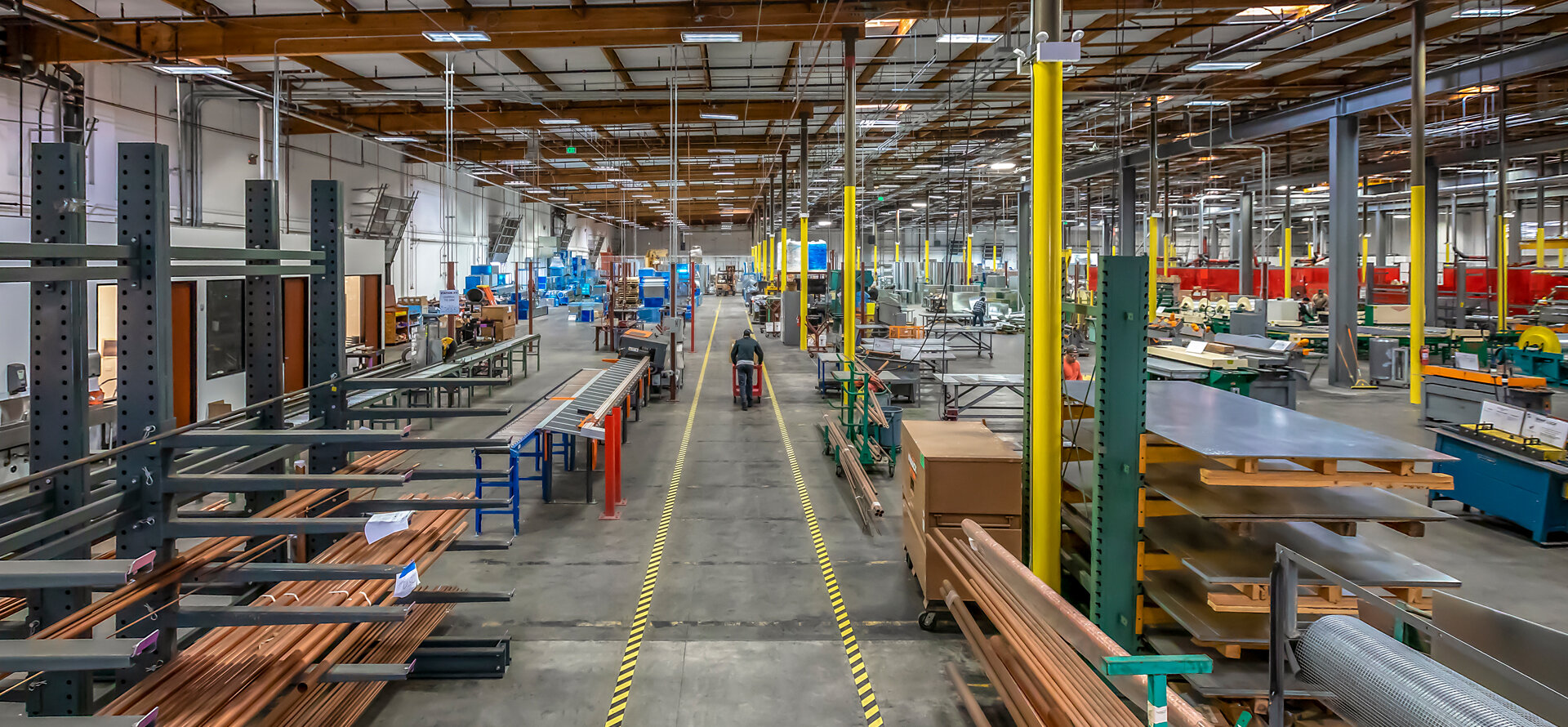 Fabrication
Delivering tangible end-results

that make the difference
From mechanical to manufactured and modular construction, our skilled tradespeople problem-solve, innovate, and use Lean methods to create high-quality systems for your space.
With fabrication facilities located near each of our divisional offices, our goal is to manufacture and preassemble as much material as possible. This enables us to more efficiently handle materials, provide superior installation, and deliver projects that are safer overall. From unique fabrication techniques that drive efficiencies to our highly-skilled tradespeople, our fabrication capabilities can take your project to the next level.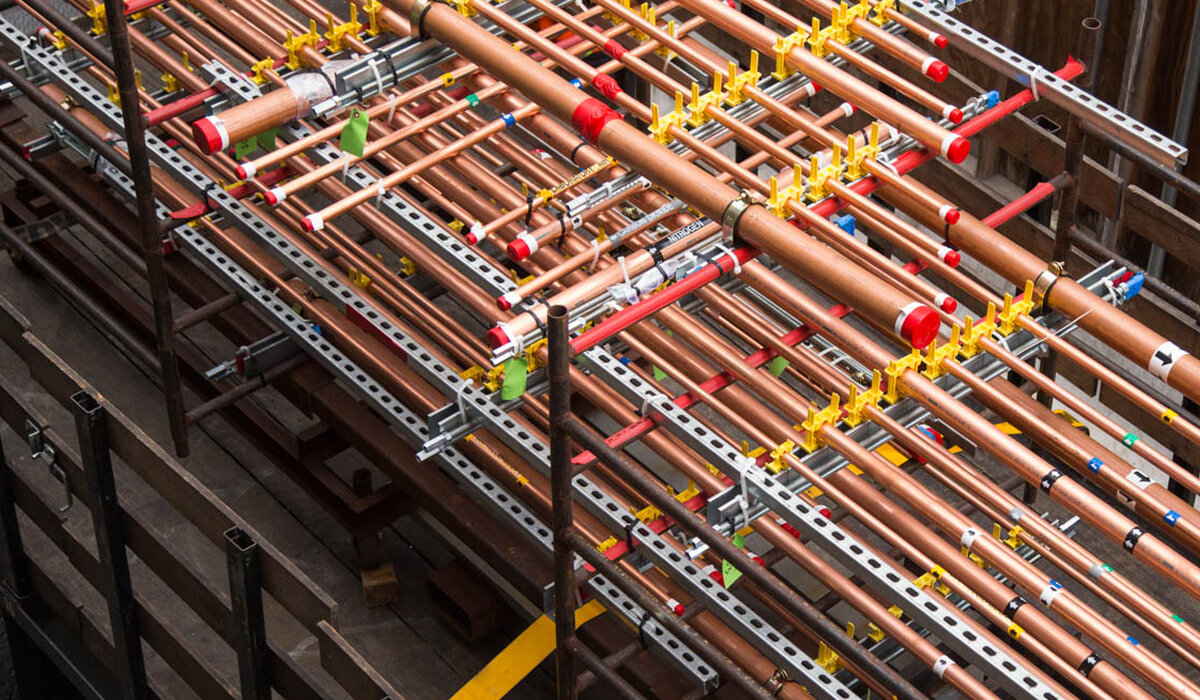 Modular construction
By creating repeatable units with a highly-standardized approach to design and construction, we improve cost-savings, productivity and quality, and safety during project installation.
Our multi-trade assemblies like overhead process pipe and conduit racks, combined HVAC assemblies, large sectioned duct runs, and bathroom pods drive efficiency.
And, our experience with overhead racking and equipment skids can help determine the multi-trade construction and DFMA (Design for Manufacturing and Assembly) option for your project.
Detailing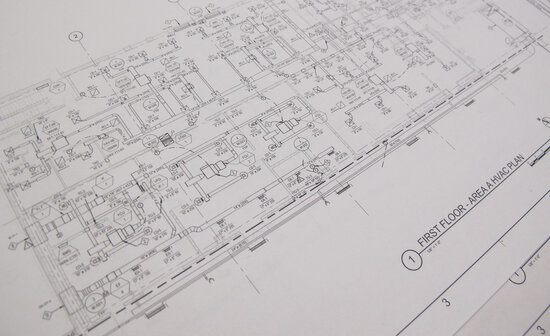 Through efficient modeling of trades scope, our detailing process adheres to high levels of attention, ensuring accuracy, preventing future adjustments during fabrication or installation, and enabling the spooling process.
Logistics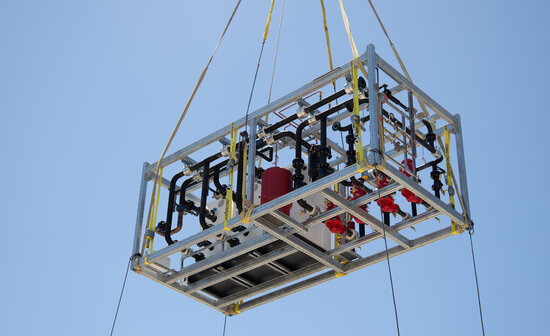 We account for your needs from the beginning of the fabrication process to the end so that your fabricated materials in your systems perform.
Installation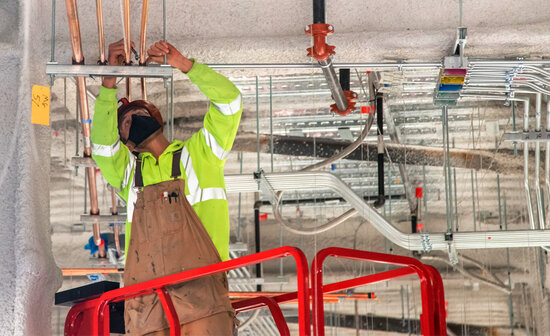 Your design is only as good as it performs in the real world. Our installation experts install your system to ensure optimal performance.
Test & balance
To make your project a success, your systems need to work. That's why our testing and balance process verifies your systems are exactly what you need and perform the way you intended, so you can get back to business.
Commissioning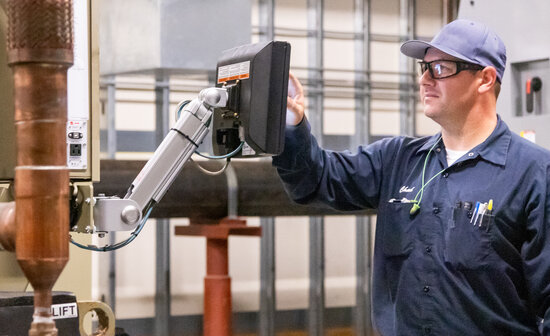 From to testing to interfacing with clients, our commissioning process ensures that the most critical activities are completed according to design specifications and your project's needs.
Fire protection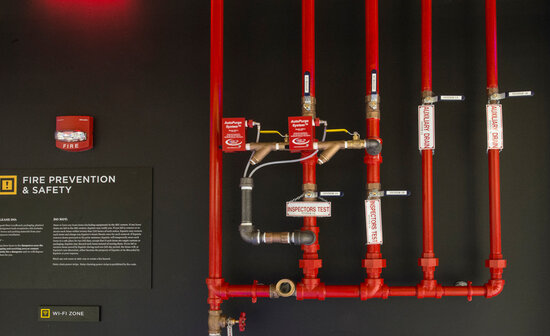 We develop fire protection strategies that not only work at the most critical times, but also reduce waste, maximize value, and meet your project's needs.
Piping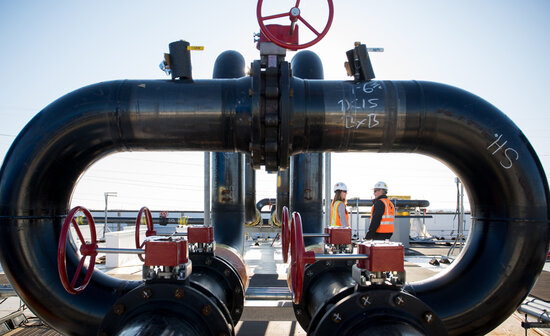 As HVAC piping has advanced, we've continuously evolved to offer a blend of system materials that range from carbon steel, copper, stainless steel, or even polypropylene with pipe joint methods like traditional or soldered weld to grooved, press or fused plastic connections.
Process piping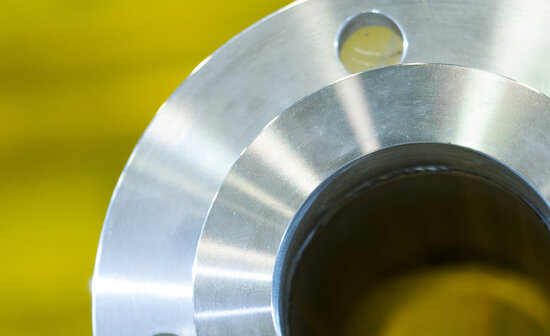 From healthcare to life sciences or data projects, we understand cGMP process compliance, weld mapping, material, source tracking, and the other critical measures necessary to provide exceptional process work.
Sheet metal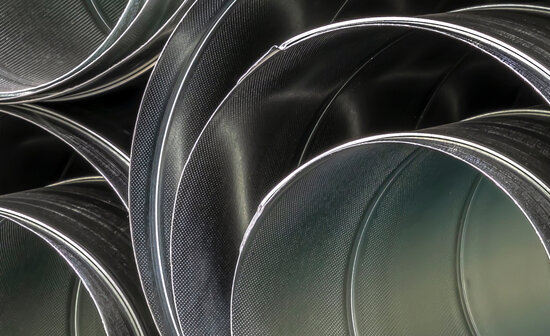 As our first core trade and with fabrication/preassembly capabilities in each of our regions, we expertly install sheet metal systems for multiple markets and can handle traditional rectangular and spiral systems to specialty installations that include aluminum, stainless steel, black iron, and fiberglass reinforced plastics. 
Plumbing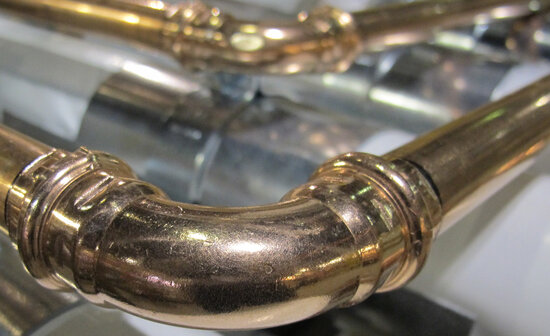 Focusing on modular and Lean solutions, we have experience from common waste and water systems to complex systems with grease, hazardous lab waste, fuel oil, and sustainable solutions.
Explore more of what
we have to offer
Let's build something amazing together
We work to understand your project goals, partnering every step of the way. Through full lifecycle expertise, our integrated solutions deliver maximum value for your project.