Overview
The Audrey Irmas Pavilion is the newest addition to the Wilshire Boulevard Temple, the oldest Jewish congregation in Los Angeles. The eye-catching pavilion including three levels, two mezzanines, an indoor atrium, roof garden, and double-height event space, which forms a new connection within the existing campus. The Pavilion's form offers an expression of respect to its surrounding buildings with the west façade sloping away from the existing temple and the south façade leaning away from a historic school, creating an urban presence amidst a 1929 Byzantine-Revival sanctuary.
The building's unique and bold footprint is designed to respond to the cultural needs of the temple while honoring its legacy.
Our Approach
Southland provided mechanical services, including piping and duct, insulation, controls, and TAB for the new Pavilion. The project required custom engineering solutions to support the double-height elevations and inter-story drift of the Pavilion.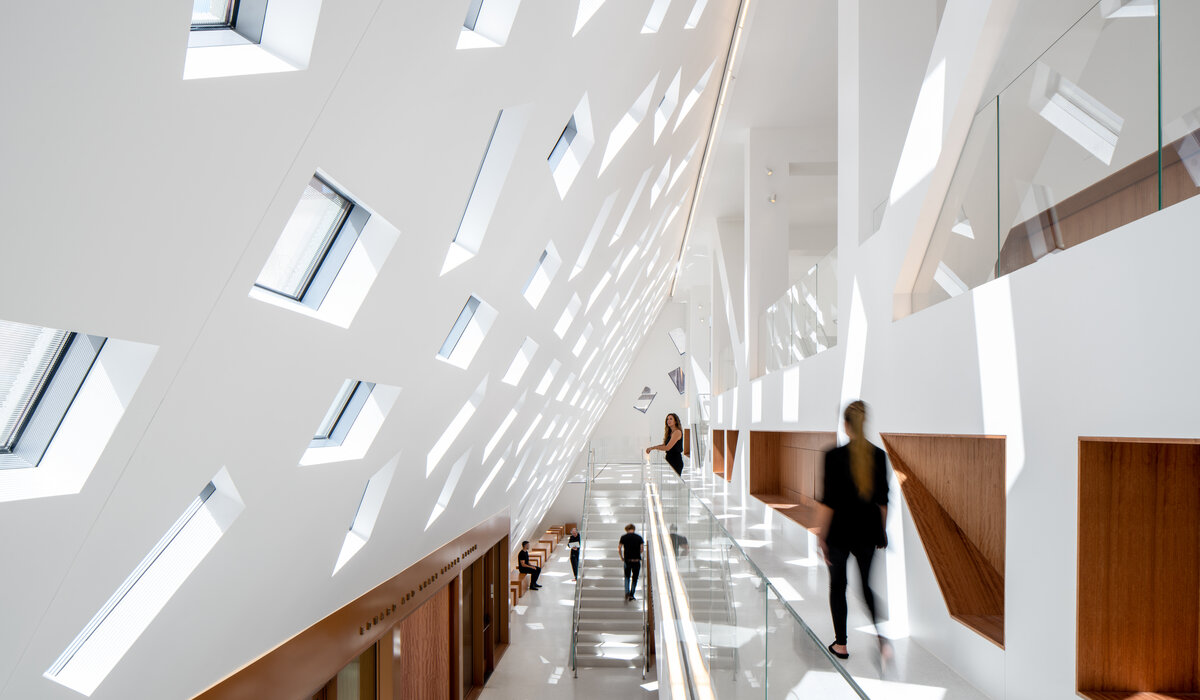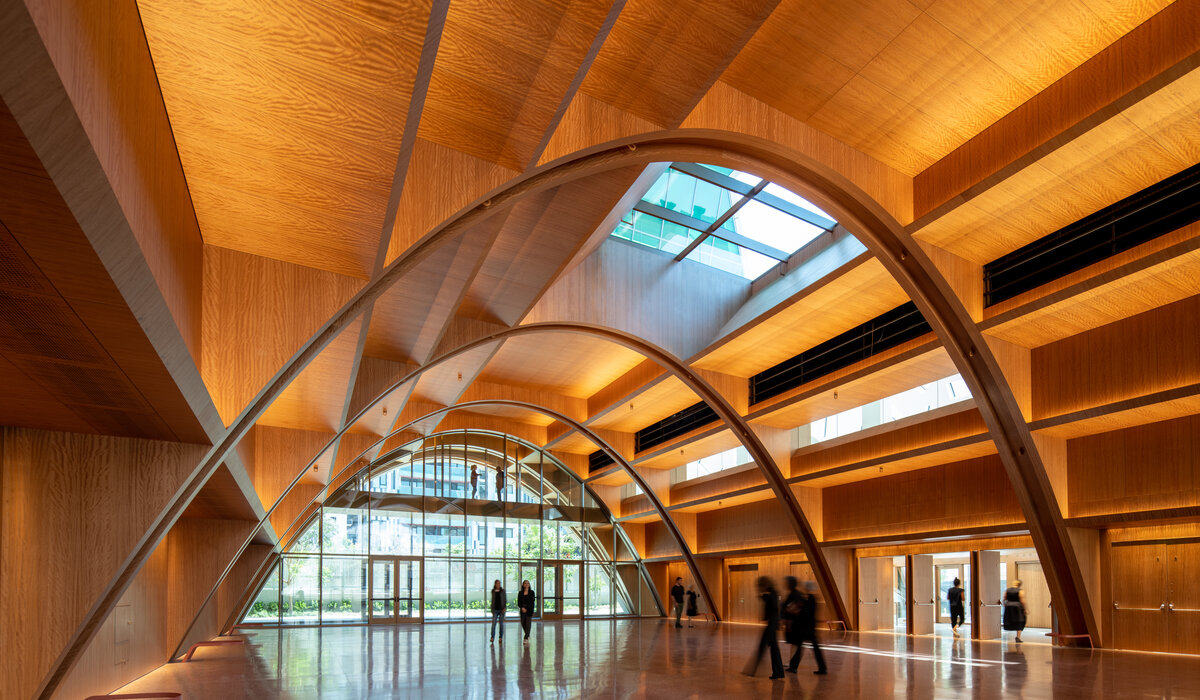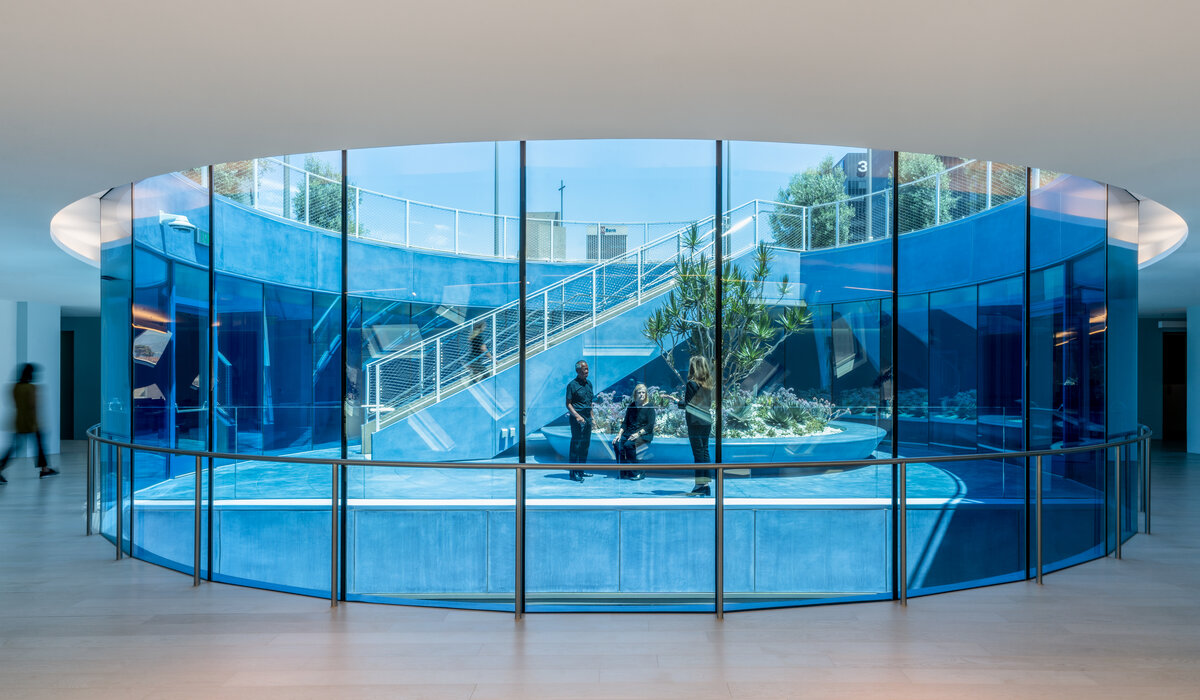 Result 
By implementing best practices, such as collaboration and effective communication, with MATT Construction, temple ownership, and facilities personnel, Southland overcame challenges due to the building geometry and façade, successfully delivering the project scope.
Successful Partnerships

Owner: Wilshire Boulevard Temple
GC: MATT Construction
Architect: Gruen Associates  
Related sports & entertainment projects