Overview
Located in the central business district of Buffalo, New York, 250 Delaware is a mixed-use facility with the latest environmental and energy advances. The building provides a new world-class element to the city's skyline, restores a contaminated brownfield, and creates a substantial economic impact on the city.
Spanning more than 345,000 square feet, Southland provided mechanical, plumbing, and fire protection design services for the 12-story facility. Featuring a 7,000 square foot courtyard and garden, the mixed-use facility houses the new headquarters for Delaware North, a Westin hotel, Class 'A' office space, retail, restaurants, and an adjacent parking garage.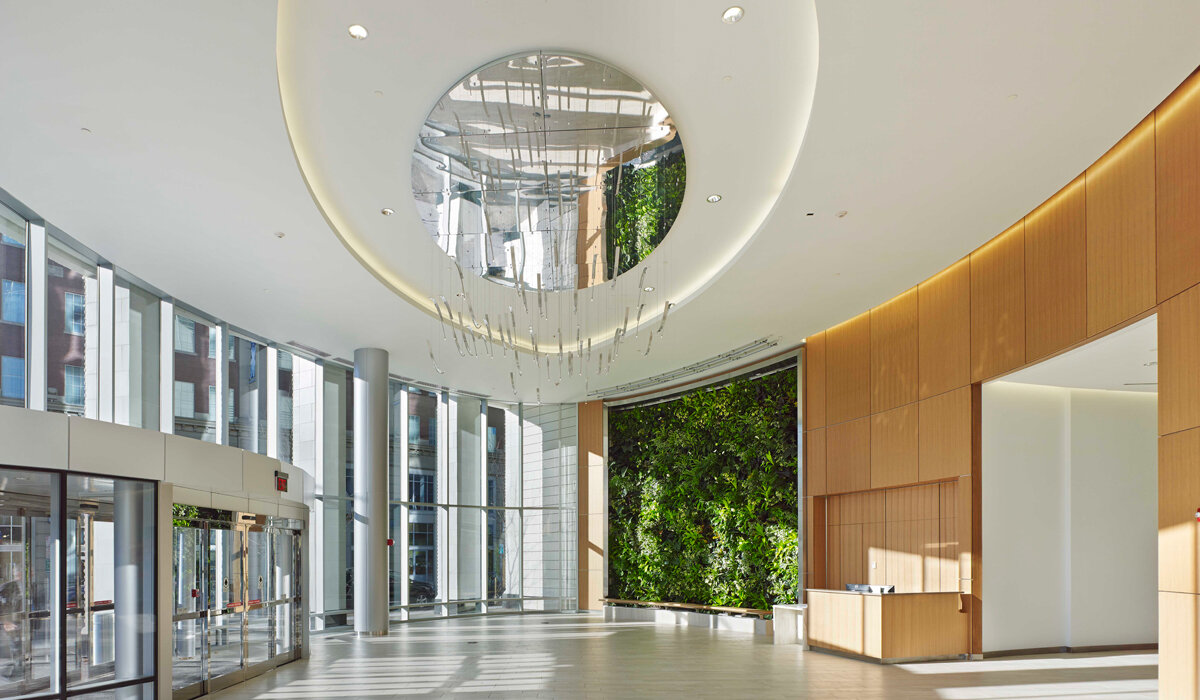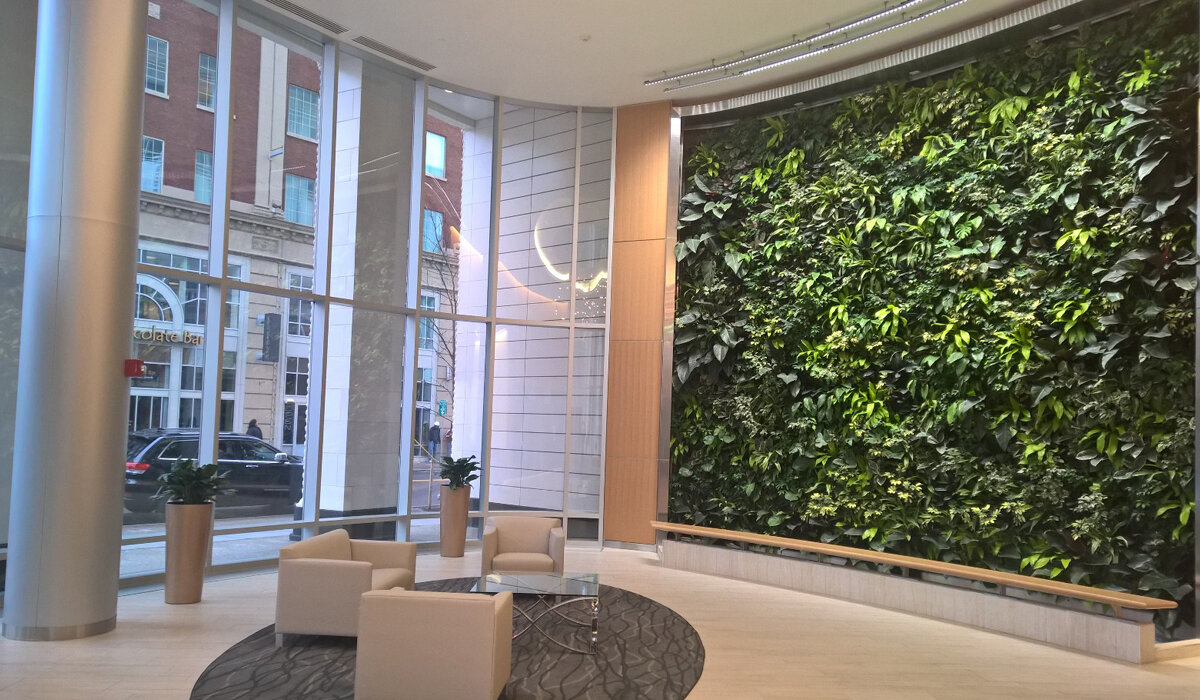 Our Approach
The facility's main lobby features a 26-foot high living plant wall, providing a unique architectural and water feature. The element actively helps to filter and enhance the lobby's air quality. Our engineers took advantage of the bio-wall by utilizing the air cleaning properties of the plants' vegetation to recirculate and filter the air. A plenum attached to the back of the bio-wall draws return air from the space and directs it to the air handling unit. The design ensures that all air from the space filters through the wall before recirculating back into the space.
Result
To effectively supply the wall with clean water, the design team provided a plant wall sump to catch the water that trickles down from the top. The water is then filtered and pumped back to the top to repeat the process.
To assist in meeting LEED energy reduction requirements for the facility, a series of condenser boilers were used to deliver heating hot water. Condensing boilers can be up to 99 percent more efficient if the system is optimized to provide a low return water temperature.
To do so for this facility, return water from terminal devices were routed to the snow melt system before being pumped back to the condensing boilers. This process enabled the system to maximize temperature differential between supply and return temperatures and optimizes the efficiency of the boiler.
Successful Partnerships

Owner: Uniland
GC: Uniland
Architect: Diamond Schmitt
Related commercial projects