Overview
Due to significant growth in international arrivals in recent years, the San Diego International Airport Federal Inspection Service Facility needed to increase capacity, expand processing areas, add a second baggage claim device, and utilize the newest technology from the U.S. Customs and Border Protection (CBP).
Overall, this project included 35,000 square feet of new construction and 100,000 square feet of remodeled space. To accommodate the growing needs of the airport, the terminal extension included three levels:
Level one — baggage claim area

Level two — mechanical space, CBP administration, and retail and circulation spaces

Level three — open areas and sterile circulation areas for passengers and airport/airline offices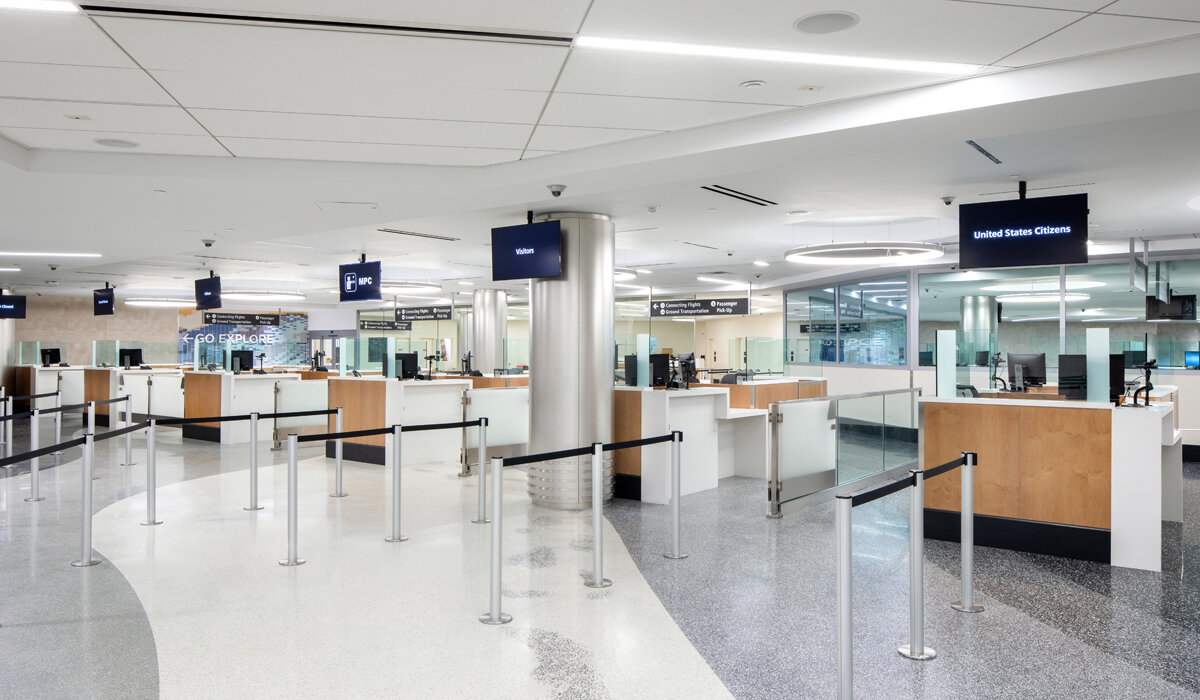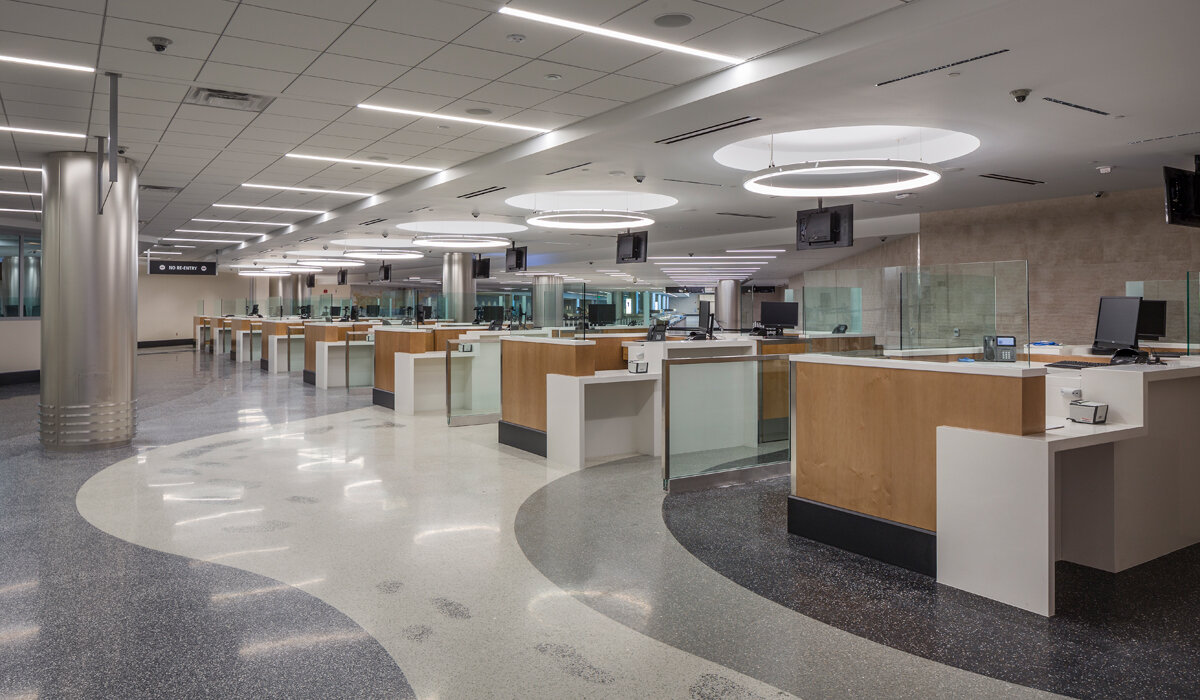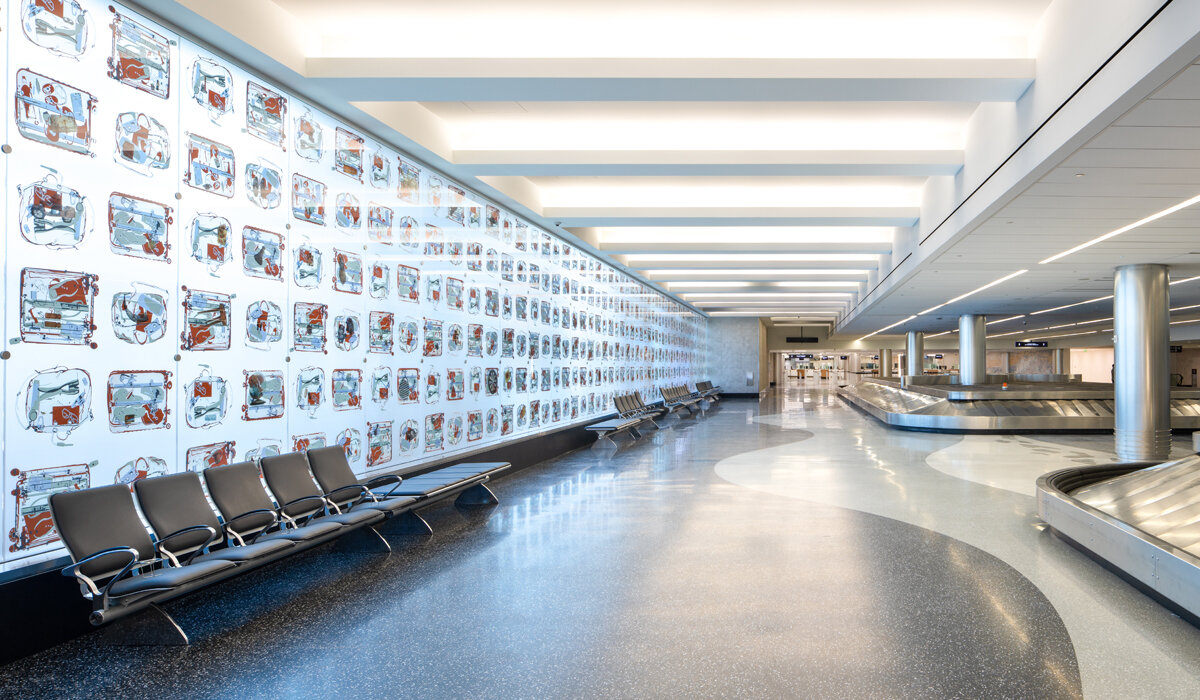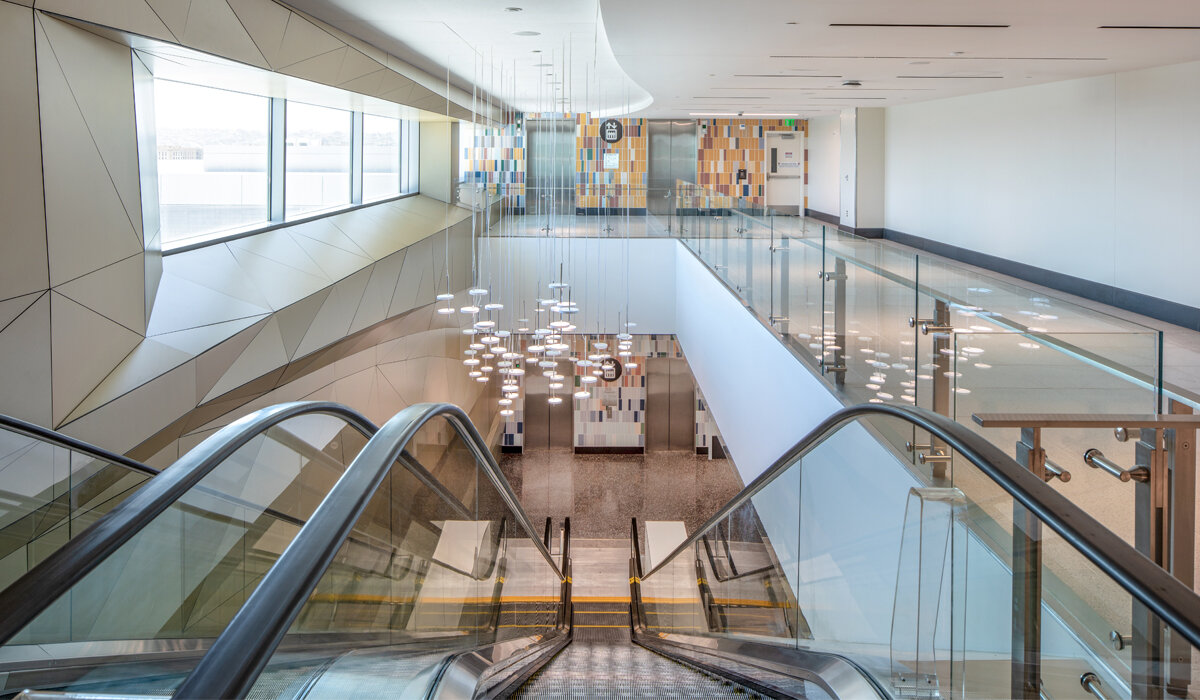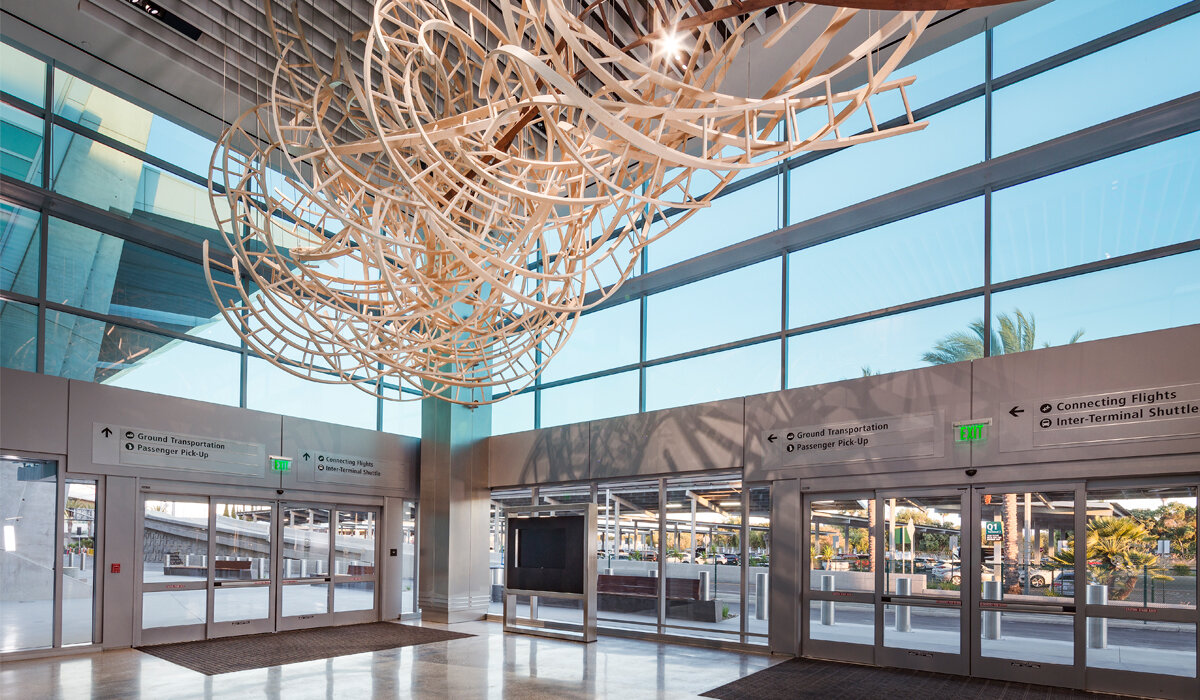 Our Approach
To meet the specific project needs, we removed portions of the existing roof to make room for the new mechanical rooms, replaced the existing air handling units with 100 percent outside air systems, and installed two 10-ton fan coil units for new escalator enclosures, computer room air conditioners (CRAC), and exhaust fans for restrooms, a laboratory, kennels, and lockers.
Result
The LEED Gold certified project delivered an improved space for a better processing experience with reduced wait times and an overall welcoming and pleasant environment.
Successful Partnerships

Owner: San Diego County Regional Airport Authority
GC: Turner/PCL, Joint Venture
Architect: Gensler/Syska Hennessy
Related state & municipal projects