Following in My Family's Footsteps  
My family has a strong tradition in sheet metal work. My grandfather was a skilled sheet metal worker in San Francisco, and both of my uncles retired from SMW Local 104. Following in their footsteps, I became a member of Local 104 in 1987 and am proud to be part of the construction industry at Southland Industries.  
During my high school years, construction careers were actively promoted by the Regional Occupation Programs (ROP), providing a clear pathway for those interested. Like many others entering the trades then, my relatives were a great source of guidance, pointing me toward potential job opportunities and advising me on whom to approach.  
Today, schools often fail to promote skilled trades, leaving many unaware of the numerous opportunities in the construction industry. Aspiring individuals face a challenging path to break into the industry, as most union members have entered through referrals from family members, teachers, or recruitment efforts. Due to a lack of awareness, unclear career pathways, and a decline in union membership, there is a significant shortage of people entering the industry.  
"I want people to understand that there are career path opportunities outside of a traditional college degree. I love construction — and I love seeing someone's eyes light up when they hear about a different way to go for a career."
Addressing the Skilled Labor Shortage
With the effects of the labor shortage being felt across the industry, we can't afford to ignore the skilled labor shortage any longer. I believe that it is our responsibility — as both individuals and organizations — to take action and inspire the next generation of workers in the construction industry. It's up to us to get involved in our communities and partner with workforce development programs, early educators, and building trades to recruit and train the new generation of construction leaders.  
So, how do we do it?  
#1 Show Don't Tell: Promote Construction through Networking & Hands-on Training 
Collaborate with professional groups that promote growing and advancing the construction workforce. For Southland, groups like New Horizons Foundation provide opportunities to network and educate potential workers about the available opportunities available in the industry. 
An effective way to attract new talent and expose high school students to the construction industry is by organizing hands-on training events. For example, we host a toolbox build, where sheet metal and piping professionals show students how to knock together duct and solder fittings. In addition to demonstrating hands-on skills, these events also provide an opportunity for professionals to share their personal experiences and insights into the industry, including the benefits of a career in construction versus pursuing a traditional college degree.  
Many people are not aware that completing a union apprenticeship program requires a time commitment that is comparable to a four-year college degree. By engaging with students before they commit to a particular career path, industry leaders can help foster interest in the trades and encourage a new generation of talent to join the workforce.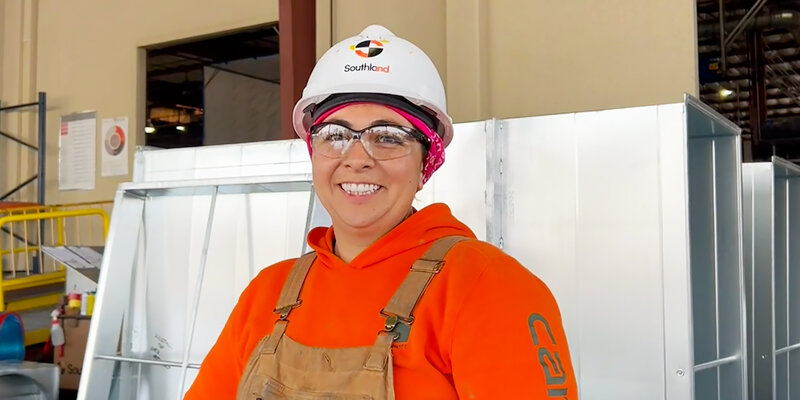 #2 Leverage Technology as a Recruitment Tool 
There is an outdated misconception that construction means hard, physical labor. In fact, technology plays a critical role throughout the entire construction process. Even in the trades, many career paths leverage cutting-edge technology like virtual modeling software, 3D printing, robotics, and automated fabrication tools. 
Technology is at the forefront of construction, driving the industry forward and presenting new opportunities for the next generation.    
We need to pull back the curtain on these misconceptions. Detailing or coordination is a prime example of a technical career path following a trade apprenticeship. A detailer builds virtual models, helping the team prepare for the actual construction build through a full-scale, computer-generated model.  
A new trend that we are seeing is the growing use of robotics on construction sites. For example, we use an autonomous machine that prints a full-scale model onto the construction surface in a fraction of the time it takes a manual layout crew with a chalk line. Technology like this is creating a need for a crossover role between detailing and fieldwork.  
Whether through detailing, automation, or robotics, technology is at the forefront of construction, driving the industry forward and presenting new opportunities for the next generation.    
#3 Provide Connections with Local UA 
Growing our workforce traditionally comes from within our unions, but unions are experiencing a generational drop in membership. In the past, getting connected with a union was largely dependent on your network and who you knew. However, as times have changed, it's become increasingly important to partner with community groups and find new avenues to connect potential members to a trade.  
Providing apprenticeship opportunities is another key way to help individuals develop the skills they need to be successful. For example, CityBuild is one program that has been successful in exposing individuals to the building trades. Through CityBuild, we've recruited and trained more than 25 individuals who have risen to foremen level within their trades. As a result, we are creating a pipeline of skilled workers and training the next generation of leaders. 
#4 Invest in At-Risk Communities & Mentorship 
Groups like People Working Together (PWT) assist people from targeted communities to access union construction apprenticeships, serving as a link to the building trades industry. They also focus on helping justice-involved individuals who may have limited job options set a foundation for entering the construction industry. Through these programs, they can enter the workforce quickly and prepare for work through pre-apprenticeship programs.  
With many first-generation apprentices entering the trades, we've taken on the role of mentors and are responsible for setting high expectations while providing support and guidance. 
Providing opportunities for people to join the industry is our main goal, but it's also important to provide ongoing support and mentorship. We understand the challenges that come with working in construction and want to provide a safe space for apprentices to express their frustrations or talk things through. It's essential to show empathy and to listen to apprentices when they're having a hard time. With many first-generation apprentices entering the trades, we've taken on the role of mentors and are responsible for setting high expectations while providing support and guidance.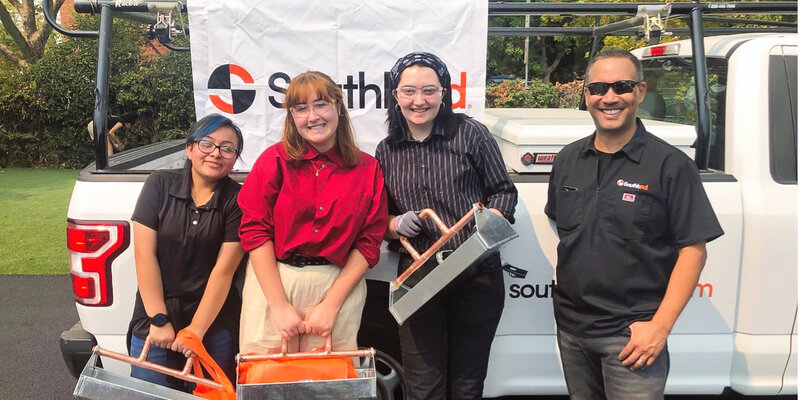 The Next-Generation of Construction Leaders Are Right in Front of Us 
The construction industry needs fresh, motivated talent to keep it thriving. It's up to all of us — as individuals and organizations —  to take action. Once someone decides to pursue an opportunity in construction, it's our responsibility to support them throughout their journey. By investing in our communities, deploying recruitment strategies, and providing support, we can inspire and build a new generation of skilled construction leaders. 
With over 35 years in the industry, Tony is well-versed in all aspects of construction with extensive experience across mission-critical, high-tech, and commercial markets. As an industry leader, he is deeply involved with fostering talent in the building trades through community outreach and pushing the envelope for collaborative project deliveries and Lean construction.