This year, as we celebrate Construction Safety Week, we're reflecting on all of the components of safety as well as the specific safety challenges of the past year. The official theme of Construction Safety Week is be present, be focused, be safe, so we asked our safety professionals to share what this theme means to them and to weigh in on the importance of holistic safety and more.
This year's Construction Safety Week theme is focused on holistic safety (physical and psychological safety). What does holistic safety and this specific theme mean to you?
Kevin Dunn: Holistic safety is an all-in collective approach to meet the goal of zero incidents. This means using all the resources available and working together to accomplish one common goal.
Patricia Parra: Holistic safety, in conjunction with my focus on vehicle safety, means supplying our drivers with the necessary tools to keep them as safe as possible while driving. These tools include continuous driver-improvement training and open communication with all drivers. Making myself available to our drivers is a priority.
Zach Gill: Holistic safety involves all things that may affect your daily life. We need to be cognizant that factors outside of work such as financial stresses, medical hardships, childcare, exercise, diet, and much more play a role in our personal safety at work.
In today's fast-paced world, we need to not only look at simple fixes like PPE, processes, materials, and tools, but also the indirect factors that play into the decisions we make while at work.
John Mastromonaco: I want to prevent harm and damage in the field, and I want people to improve while they are at work. I look at my job and purpose as branching out beyond workplace hazards to include safety at home, diversity, equity and inclusion, mental health, physical health, and emergency preparedness.
How do you help others stay present, focused, and safe on the jobsite?
Kevin Dunn: I believe the most effective way to approach safety is to focus on behavioral-based safety, which is a process that creates a safety partnership between management and employees to continually focus attention and actions on daily safety behavior.
Safety is a team effort and it takes everyone involved to be focused and make the right choices while at work. Building relationships and trust is one of the most important things, which also improves communication. We take safety personally and care about each person on the jobsite. Each employee has a family that relies on them to come home safe each day. This close partnership with the field is what promotes a strong safety culture.
Patricia Parra: Keeping a driver focused on just driving can be a challenge. Unlike a jobsite where there are safety personnel onsite to help monitor safety protocols, there usually isn't anyone else in the vehicle with our drivers to help them navigate the roadways. We rely heavily on our drivers' skills and judgment to stay safe on the road. We promote safe driving with continuous online training courses and weekly safe driving tailgates to raise awareness, promote safe driving habits, and keep vehicle safety at the forefront of our drivers' minds.
Zach Gill: We're constantly reminding our teams that this industry is extremely dangerous and that focus on safety is paramount. A tool we've used in the past (we can't do this now due to COVID-19) are company-sponsored commuter vans that come from remote locations. These vans enable passengers to sleep on their way to and from work, offering them the chance to rest and removing the worry of paying for gas and other maintenance. I think this relieved possible sleep deprivation and removed possible financial stressors for some.
John Mastromonaco: I try to make things feel personal. Reminding workers how important their work is to the company and their families. I focus on the choices they have to make and less on the rules. Mostly everybody knows the rules, so we need to be focused on the reasons someone would choose the unsafe path and address these issues.
What are the specific ways (policies, procedures, etc.) you can practice holistic safety?
Kevin Dunn: Holistic safety is using all elements of the business effectively for the best possible outcome. This means utilizing technology and human and organizational elements to create a strong safety culture. We do have policies and procedures in place that will help keep our job sites safe, but that alone is not enough. Proper planning going into a project is key to the success of a project. By using "Prevention through Design," we are able to pre-identify hazards on a project. We work closely with our engineers and designers to mitigate risk before it becomes a physical hazard to the person installing the work in the field.
Patricia Parra: A clearly written policy helps alleviate a lot of the guesswork for our drivers. It sets the tone for what is expected from them.
Zach Gill: We use stretch and flex in the morning to get our people warmed up for the day's work and use pre-task plans to jump start conversations about the work to take place for the day, cover any safety concerns with that work, and discuss what tools or equipment they may need. Due to COVID-19, we are also flexible with allowing certain employees to work from home to promote social distancing.
John Mastromonaco: I have conversations with folks in the field and focus on building relationships. People will reveal where the hazards and challenges are, and then it's up to us to equip the workers with proper motivation and inspiration to make the right choices. Many times, it's about addressing the accidental pressures they are facing from project and field management. There are ripple effects that form from many of the decisions in the field that are only noticeable by the crews in the field.
Do you think the collective focus on holistic safety will grow in the future? How do you think it will evolve in the industry?
Kevin Dunn: Statistics have shown over the last few decades that safety continues to evolve and improve in our industry. We always strive for excellence and will continue to improve through best practices, innovative ideas, and technology.
Patricia Parra: Currently, in the automobile industry, we are seeing the addition of safety features in vehicles, which are becoming more advanced every year. Although these features are not meant to replace a driver's skillset, they do offer the driver a sense of security by lessening some of the stress on the roadways. In the future, these safety features will be standard specs on all vehicles.
Zach Gill: I do think the collective focus on holistic safety will grow. I've seen a trend in this over the past five years, specifically on suicide prevention in construction. The focus on holistic safety can really take any shape. For example, I've seen health initiatives, lunch and learn events, and more that are focused on keeping employees healthy, safe, and well-informed.
John Mastromonaco: As a company and industry, the currents are flowing toward total worker health as suicides and workplace harassment are now becoming regular topics of training and education. So, there is a focus on prevention and intervention of these impacts. As a business, we must recognize the impact our workers' mental state has on our productivity.
What are the most frequent safety challenges on the jobsite and how do you address them?
Kevin Dunn: Proper planning through the use of pre-task plans has been a challenge over the last year. We acknowledge that pre-task planning is one of the most important tools that we have to mitigate risk and reduce injuries on our projects. We have also increased our training efforts on pre-task planning to make sure that the plans are detailed and provide an effective way to mitigate the daily risk in the field. The operations team has also gone through training so they can walk the projects and evaluate pre-task plans to help coach and improve the safety efforts in the field.
Patricia Parra: One of the biggest challenges when it comes to vehicle safety is distracted driving, which often results in reduced reaction times, poor judgment, and fatal accidents.
To address distracted driving, you need to raise awareness about it and its causes through continuous training. Drivers also need to be challenged to recognize their own bad driving habits and change them.
Zach Gill: Recently, there has been a surge in what we're calling "COVID Fatigue." We've seen an increase in accidents and injuries and can't quite put our finger on or quantify it, but we think folks are just worn out over what has transpired over the past year. We've made direct changes to help mitigate this.
John Mastromonaco: The most frequent safety challenges are workers not addressing the support activities, such as material handling, stocking, and mobilization. We have to focus on the pre-task plans and continually ask questions about activities to ensure everything is planned for.
How has this past year been different regarding safety stressors, protocols, and challenges compared to other years?
Kevin Dunn: In the past year, we have had to face many challenges on our projects. The pandemic changed the way we operated on the job and at home. Early on in the pandemic, we were learning more about the virus and how to properly protect our employees. We followed guidance from all governing agencies including state and federal guidelines, OSHA, the CDC, and the WHO. To add to the challenge the pandemic brought, there was also social unrest in the country in the last year.
These challenges added a lot of extra stress on all of our employees, and took their minds off the tasks they were performing. We recognized early on that complacency and inattention were going to be an increased risk on our projects, and addressed the risk through increased communications and trainings. We regularly checked in with the field to see how each employee was doing and how we could help reduce the stress and improve morale on the job.
The field provided great feedback which helped us continue to improve the way we performed our work with all of the new protocols and stresses in the workplace.
Patricia Parra: The past year was more difficult than usual. Due to the pandemic, roadways were less congested. For drivers, open roadways meant driving at higher speeds and less concern for safe driving. Knowing that our drivers were out there on the roadways with other drivers who had little to no regard for their own safety, let alone the safety of others, was difficult. Constant communications were sent out to our drivers regarding this issue.
Zach Gill: This year has been completely different than anything I've ever worked through. About a year ago, things shut down and ever since then it seems like it has been a constant struggle to keep up with the latest changes from the federal, state, and local government. This has put an exorbitant amount of pressure on everyone. Previously, things seemed to move slowly, but in this past year, we've experienced lightning fast changes and expectations to keep up with those changes.
John Mastromonaco: We had to first create our own new rules to protect against COVID-19 outbreaks. Then, we had to come together as an organization to have a single plan, providing training for everyone and managing a new safety discipline in real time. A whole new safety discipline was created overnight.
Why are you committed to safety on the jobsite?
Kevin Dunn: I take safety personally. I have family members who work in the trades and in 2007, my father had a serious injury in the workplace. I know how it feels to be a family member of an injured employee. Each one of our employees has family members at home that expect them to come home safe each day. We owe it to our employees as well as their family members to keep them safe. Providing our employees with the safest workplace possible is the right thing to do.
Patricia Parra: For me, keeping our people safe extends beyond keeping them safe on the jobsite. It means keeping them safe during their commutes as well. My commitment to vehicle safety is driven by a purpose to have all of our people return home to their families safely.
Zach Gill: I know a lot of our employees and have a great deal of respect for the work they put in every day. Many of them have families, and I know they just want to do a good job and go home safe.
John Mastromonaco: When I am trying to make personal connections and drive the point of personal accountability to the folks in the field, I mention that I am also working for the families of our workers. I never want to have to be the one to call someone's family and tell them their loved one was hurt or killed working for us. I have young children and if someday they want to enter into construction, I want the industry to be suitable for them to work safely in an inclusive environment.
Kathryn Fox
Senior Copywriter
As the Senior Copywriter for Southland Industries, Kathryn Fox is responsible for conceptualizing, writing, and editing all copy for both internal and external audiences. Ensuring brand consistency across all platforms, Kathryn empowers the company through written communications, editorial support, and a comprehensive content strategy.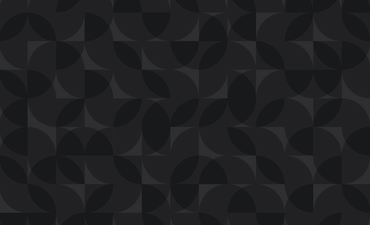 Safety Award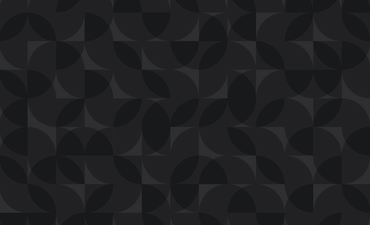 Safety Award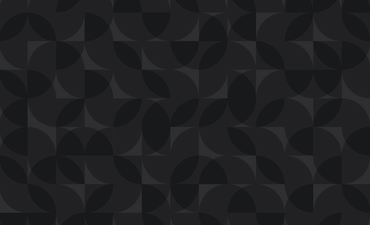 Safety Award