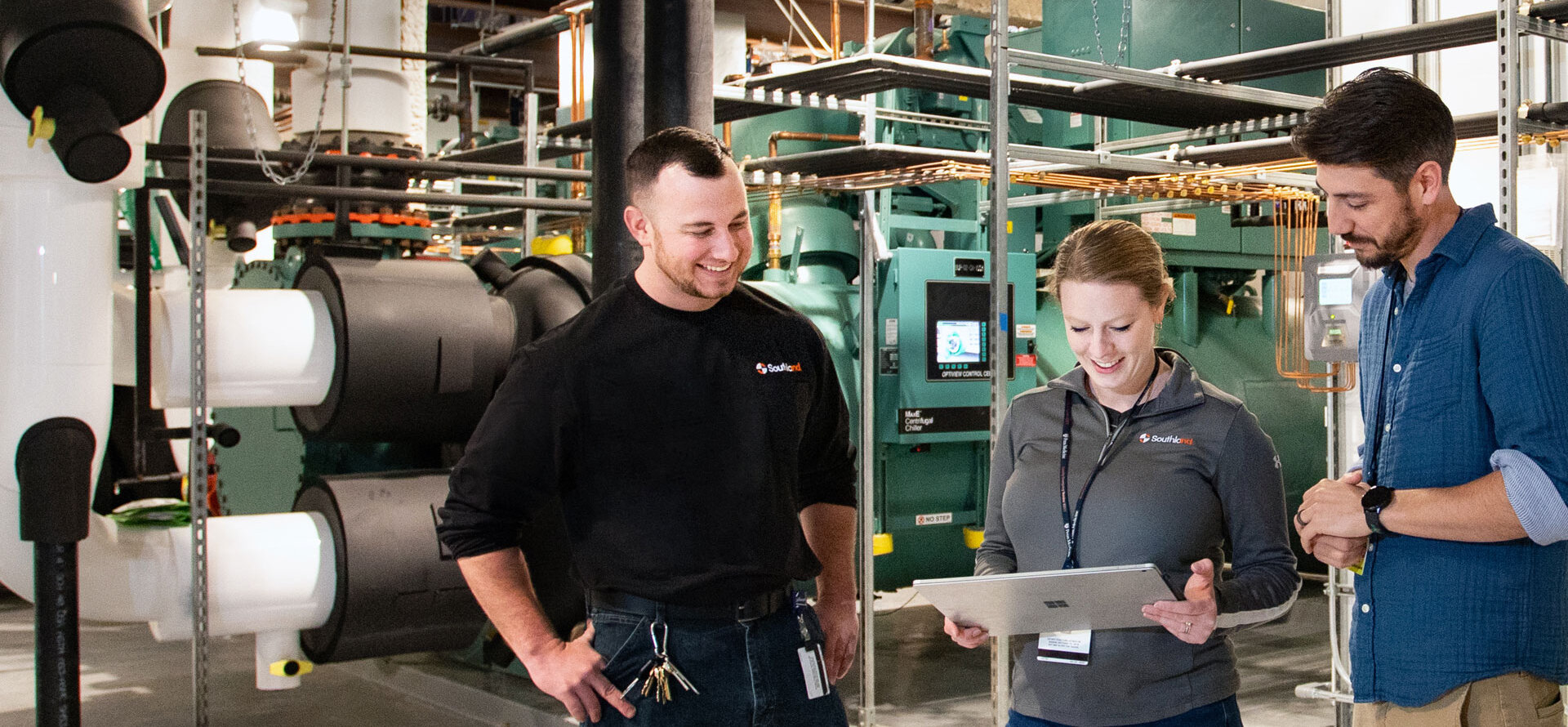 Talent Community – Finance & Accounting
Explore
Finance & Accounting

opportunities
As a Talent Community member, you'll receive relevant job postings, company news, and some fun and informative information.
How do you join the Talent Community? 
Click the "Join the Talent Community" button above and upload your resume. 
Tell us a little bit about yourself and let us know what you're interested in.
Get notified about company updates and recently opened positions as a Talent Community member.
Who are we?
At Southland, we believe people are our greatest resource. We know how to take a good foundation and make it great. Our success is built on collaboration, communication, and constructive feedback that is exchanged across our teams to deliver an unparalleled experience for our clients. 
What is it like to work in Finance & Accounting at Southland Industries?
Working in finance for Southland involves more than math. Our finance and accounting teams prepare asset and liability account entries by compiling and analyzing account information, documentation, and financial transactions. Making account recommendations on behalf of Southland takes interpersonal skills, basic knowledge, and understanding of financial accounting and budgeting, and most importantly, the ability to ensure that the company is operating efficiently and smoothly. 
What roles do we have on our Finance & Accounting teams?
At Southland Industries, we pride ourselves on acquiring and growing the best talent in the industry, and you can be a part of that! Check out the Finance & Accounting roles below.  
Junior Accountant
Accountant
Lead Accountant
Senior Accountant
Accounting Manager
Financial Analyst
Compliance Coordinator
Payroll Administrator
Payroll Manager
At Southland, we have projects in the following locations: California, Utah, Oregon, Colorado, Washington, Nevada, Arizona, New Mexico, Virginia, West Virginia, Maryland, Georgia, and Pennsylvania.
By submitting this form, you acknowledge that Southland Industries may process the data you provide to contact you with information related to your request/submission. Joining our Talent Community will provide you updates on the company and new job postings, however, it is NOT a formal application to an open position. To apply to an open position and be considered for employment opportunities, be sure to look at all of our open positions on our Job Openings Page!
Southland Industries and all its subsidiaries is an Equal Opportunity Employer and prohibits discrimination and harassment of any kind. We are committed to the principle of equal employment opportunity for all employees and to providing our employees with a safe work environment free of discrimination and harassment. All employment decisions at Southland Industries are based on business needs, job requirements, and individual qualifications without regard to race, color, religion or belief, gender identity, sex, national origin, ancestry, age, disability, medical condition, marital status, sexual orientation, family care or medical leave status, protected veteran status, or any other status protected by the laws or regulations in the locations where we operate. Southland Industries will not tolerate discrimination or harassment based on any of these characteristics.
EEO Affirmative Action Policy  |  EEO is the Law  |  Pay Transparency Provision
All employment offers are contingent upon successful drug screening, background check, and professional reference checks.