Kelly Carr
Chief Legal & People Officer, The Brandt Companies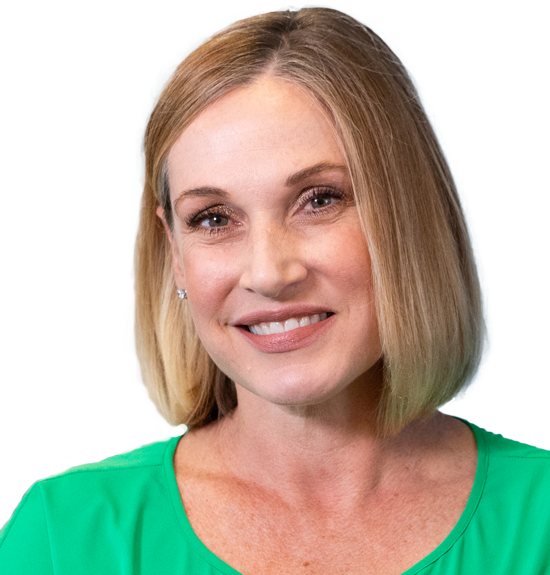 Our people care about their word as well as about making things right — and they do it with integrity. They communicate, create, innovate, and get to know one another. Good people attract good people, and we're a company of good people that I am honored to be a part of each day.
As Chief Legal and People Officer of The Brandt Companies, Kelly Carr is responsible for co-executive leadership with Brandt's president and chief financial officer. Overseeing legal, risk/compliance, HR, training, and recruiting, Kelly is focused on fostering a cohesive, companywide risk management and compliance profile that supports the company growth strategy and daily business objectives while remaining consistent with core values and culture.
With 20 years of experience as a lawyer and 10 years of experience at Brandt in a hybrid executive and legal role, Kelly has held various positions, including executive vice president, senior vice president, and general counsel. During her tenure at Brandt, she has created and formalized the legal and risk management functions for many aspects, including contracts, insurance, and regulatory matters, and refocused HR, recruiting, and training to emphasize lean, highly effective staffing.
Kelly also administered and currently chairs the Brandt Cares program, which translates insurance premium savings that result from Brandt's safety-first culture into financial assistance for employees in crisis. Additionally, she continually looks for ways to create meaningful processes, training, and procedures to support the field on a daily basis while promoting efficiency and profitability. 
Kelly holds a Bachelor of Fine Arts from Stephen F. Austin State University and a Juris Doctor from Southern Methodist University Dedman School of Law. She is a member of the Fellows of the American Bar Association, ALM General Counsel Southwest Advisory Board, Hartford Construction Advisory Board, Lockton Talent & Culture Advisory Council, and DFW Women General Counsel Forum.
Experience the
Southland difference
Let's build something amazing together
We work to understand your project goals, partnering every step of the way. Through full lifecycle expertise, our integrated solutions deliver maximum value for your project.