Rome was not built in a day, and neither is resilient HVAC infrastructure. It requires vision, focus, and collaboration bringing together varied expertise around common goals such as efficiency, reliability, ease of maintenance, and lowest total life cycle cost.
Resilient infrastructure provides the ability for an organization to carry out its core mission despite a shock to its energy systems.
For example, facilities located in regions which experience storm surge would install key mechanical systems at an elevation above expected surge levels. Resiliency for hospital facilities might involve installing a natural gas generator in addition to standard diesel to provide fuel diversity and redundancy to its generation fleet, or the installation of mechanical flywheels to ride through brief power interruptions that might force reboot of critical equipment such as MRIs or mass spectrometers. Companies with solar photovoltaic (PV) generation might install battery energy storage in reaction to changes in peak time-of-use rate structures by utilities.
In California, the Los Angeles Community College District (LACCD) strives to anticipate future heating and cooling needs for its nine campuses through the HVAC projects it has recently pursued.
A case study: Los Angeles Community College District
This dynamic plays out in every organization as they seek to update their facilities. This can be seen with the Los Angeles Community College District (LACCD) and its nine Southern California based campuses, which has been executing a bond program in response to the demand for cost-effective college education in the state.
Early projects for LACCD focused on retro-commissioning and mechanical system retrofits in select buildings. Over time this engagement has grown into delivering mechanical, electrical, and plumbing (MEP) solutions for new buildings, and most recently, two large central plant projects which incorporate chilled water thermal storage systems (TES) in the design. These new plants will provide the campuses with reliable, resilient cooling and heating systems designed to support growing cooling and heating demands with the flexibility each needs to adapt to California's rapidly changing energy landscape.
State renewable energy goals support infrastructure resilience
One facet of California's changing energy landscape are time-of-use rate structures. The State of California has implemented very aggressive renewable energy goals for its utilities. The success of this focus is now forcing the state's utilities to react to the reality of an excess of renewable energy during the day, largely driven by output of photovoltaic systems. Among other measures, utilities are now asking regulators to allow a change in the time-of-use periods from 12pm to 6pm to between 4pm and 10pm. This is because during this window of time in the afternoon, power from renewable sources falls away and other generating sources must rapidly "catch" the state's electric load to ensure stable operation. The proposed new rate structures may even offer "super-off-peak" energy rates daily between Noon and 4pm to motivate users to shift more use into this time period. The two redesigned plants will help LACCD adapt and respond as these proposals move forward and ultimately go into effect. This is resilience infrastructure in action.
LA City College received upgraded heating & cooling plant
LA City College is located just north of downtown Los Angeles. The campus has been on a growth trajectory for more than 10 years, and these expansions pushed demands on the central plant past its available capacity. With the existing plant unable to meet required cooling demands during peak summer hours the decision was made to enhance and expand the plant. Working with LACCD and its design team, a new heating and cooling plant for the campus was designed. The new design included 2,500 tons in new high efficiency chillers, cooling towers, and a 10,000 ton-hour chilled water storage tank. The LA City College project was delivered in a highly congested campus environment without impact to normal operations.
Los Angeles Valley College invested in increased thermal storage capacity
The Los Angeles Valley College campus in Valley Glen, CA chilled water central plant was upgraded to provide an 8,000 ton-hour chillled water storage tank and a 1,000-ton chiller.
The existing plant had been fitted with an ice storage system, but this system was less efficient to operate and was not adequate to support the campus through the entire peak period, resulting in higher electric demand costs. The new chilled water storage system now allows the campus to operate its chillers in the hours of the day when it is most cost-effective for the campus, and discharge from the chilled water storage tank through the entire peak period without difficulty. This investment in new thermal storage capacity gives plant operators the capacity margin, and therefore the flexibility, they need to optimize plant operation.
Chilled water storage design increased reliability, decreased cost for LA Valley College
LA Valley College has walked a similar journey with its central system cooling plant. The existing campus chilled water central plant has a progressive design with a 350-ton solar thermal absorption chiller in series with a 900-ton dual-compressor centrifugal and a 350-ton plate-and-frame heat exchanger providing a combined capacity of 1,600 tons. The heat exchanger 400-ton glycol chiller is connected to a bank of ice storage tanks. The campus has struggled with the reliable operation of its ice system and with a growing campus load as new buildings are added. Even when operating all chillers and available capacity during warm summer days, the plant was not able to maintain temperatures.
The solution to the problem was an upgrade to the plant that provides an 8,000 ton-hour chilled water storage tank and a new 1,000-ton chiller providing the campus with the capacity margin it needs to sustain reliable, cost-effective operation and future building projects. A significant operational advantage gained with the chilled water storage design is avoiding the "choke point," which existed in the ice system TES heat exchanger. This solution delivers a much greater range of chilled water flow that was not possible with the old design.
Maximizing utility incentives to offset costs
As a part of the delivery of these chilled water plants, the Los Angeles Department of Water & Power will bring nearly $1,000,000 in utility incentives to the district to offset the costs of these enhancement, as a result of the electric demand removed from the grid during peak times.
For each LACCD campus these HVAC infrastructure enhancements and innovations provide comfort to plant operators who aren't worried about satisfying the growing campus cooling demands. These improvements also allow much greater reliability and flexibility for operators to decide when and how to operate the plant for the lowest total cost. For LACCD overall, these projects enhance the environment at each campus, ensure that students and teachers are enjoying a comfortable learning environment, and lower District energy costs both now and for in the future as the California energy landscape continues to change.
Eric Nyenhuis
Project Development Director
As the Project Development Director for Southland Energy, Eric Nyenhuis is responsible for the technical development of energy projects, including coaching and leading project developers, energy engineers, and measurement and verification specialists. With more than 25 years of industry experience, he has a deep knowledge of energy master planning services, energy consulting, savings and financial analyses, scope of work development, and demand management and response.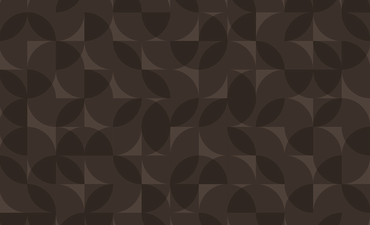 Energy & Resiliency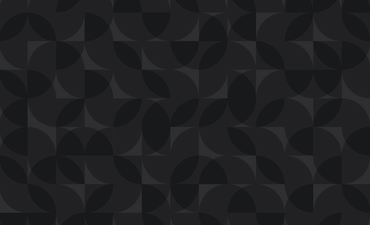 Industry Award